Fluorite, also known as fluorspar, is the main source of fluorine in industry and one of the few important raw materials of nonmetallic minerals in the world. RS fluorite supply is widely used in metallurgy, aluminum smelting, glass, ceramics, cement, chemical industry, etc.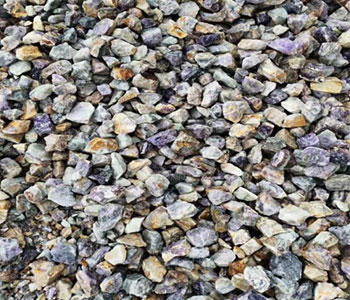 Generally speaking, the pure colorless transparent fluorite can be used as optical materials, color bright fluorite can be used as precious jade and arts and crafts carving raw materials. RS fluorite supply is the basic raw material of the fluorine chemical industry and is widely used in the fields of aerospace, aviation, refrigeration, medicine, pesticides, fire fighting, electronics, electricity, machinery and atomic energy. With the continuous development of science and technology and national economy, its has become an important mineral raw material in modern industry. And many countries reserve it as an important strategic material. I plant supply high quality fluorite raw materials, abundant resources, production and export are large.
The chemical composition of the series of metallurgical excipients is CaF2, which is a halide mineral of isometric system. It fluoresces blue or purple when exposed to ultraviolet light, cathode rays, or when heated. RS fluorite supply, crystal is often cube, octagonal or cube interspersed twin, aggregate is granular or block. Phosphorescence occurs when red and green fluorite are heated to more than 100℃. Under ultraviolet light, fluorite fluoresces and appears blue, purple, green, red, or yellow. Some fluorite light is strong, direct exposure to the light line or rub its surface can make it luminous. When fluorite is irradiated, the electrons in its minerals will be stimulated by the external energy from the low energy state to the high energy state. When the external energy stimulation stops, the electrons will be transferred from the high energy state to the low energy state, and will emit light in this process.
Fluorite is the only mineral that can be extracted in large quantities. It is also used as a co-solvent in steelmaking to remove impurities. The mineral is also used in the manufacture of glass and enamel. In terms of optics, the demand for fluorite is huge. Fluorite, H? SO? The reaction in rotary kiln is endothermic, and the temperature is maintained at 200-270 ℃.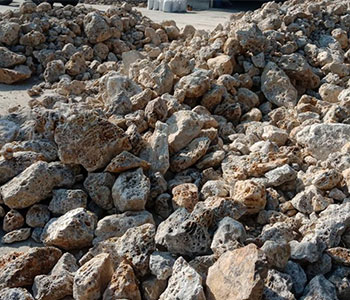 Zhengzhou Rongsheng Kiln Refractory Co.,Ltd. is a professional metallurgical auxiliary material manufacturers, rich resources, a complete range of types, and a large number of customers to reach friendly relations of cooperation, you are welcome to come to consult procurement.
Leave your requirements about the refractories you need. We will reply you within 24 hours. :