Calcined bauxite aggregate is of great importance to refractory materials. Such calcination of bauxite has the properties of high alumina, low iron, high hardness, small thermal expansion coefficient, high refractoriness, and stable thermal chemical performance, so it is the main raw material of producing alumina and artificial corundum refractory materials, and can be used in the thermal equipment, such as electric furnace, blast furnace and hot blast furnace.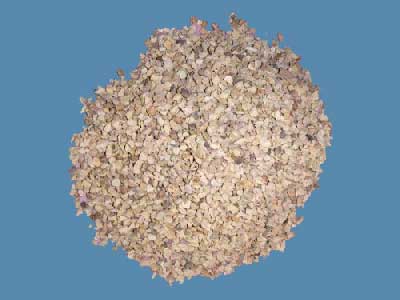 Description For Calcined Bauxite Aggregate
Bauxite aggregate is the basis of the refractory material, which is made of bauxite after material selecting, high temperature roasting, grinding, classifying, and other process, being made into high quality refractory materials. and the main chemical compositions of bauxite are Al2O3, SiO2, Fe2O3, TiO2, and the minor components are CaO, MgO, K2O, Na2O, etc.
Properties of Calcined Bauxite Aggregate
It is high alumina sand, or high alumina aggregate, refers to the sintered bauxite aggregate, which is a kind of refractory aggregate, it is also called calcined bauxite aggregate, or calcined bauxite. So it is an artificial aggregate with higher strength and hardness than natural bauxite. People buy bauxite aggregate mainly used in the mortar or refractory concrete with high strength and high wear resistance.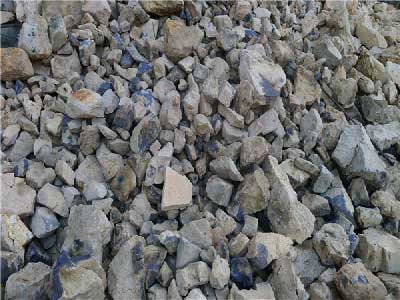 Chemical Components: Al2O3, SiO2, Fe2O3, TiO2 and CaO, MgO, K2O, Na2O, etc.
Properties: High strength,high hardness, high wear resistance, etc.
Application of Calcined Bauxite Aggregate
Bauxite aggregate is mainly used in the construction industry, building materials, refractory industry, and castable. In detail, calcined bauxite uses as follows: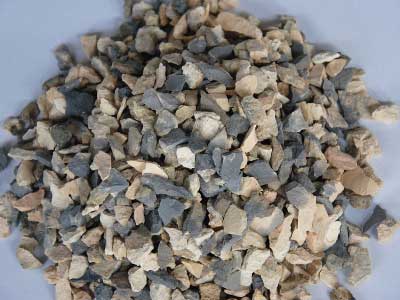 Bauxite Aggregate Usages:
Being made into  refractory bricks. They are widely used in the electric furnace, blast furnace, and hot blast furnace;
Being used directly as unshaped refractory, such as bauxite cement, abrasive materials, iron trough, industrial alumina and other unshaped refractories, such as ladle castable and refractory castable in a certain propotion.It also can be used in the industrial aluminium and precision casting, chemical industry, and ceramic industry, etc.
Price of Calcined Bauxite Aggregate
China is rich in bauxite resources, especially the central part. Henan Province is the most representative place with large amount of bauxite resource. We are one of calcined bauxite manufactures, specialized in the refractory material for about 20 years with the trust given by our customs foreign or at home. Compared with the other manufactures, calcined bauxite price from RS is lower than any other refractory manufacturers, but provide superior quality and services.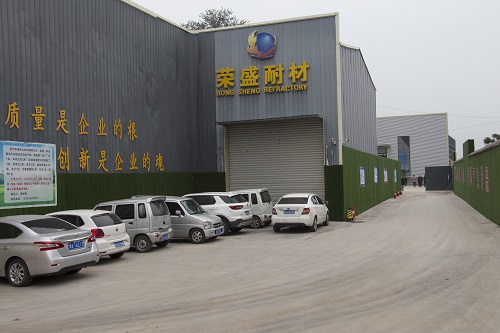 Calcined Bauxite Aggregate Manufacturers
Zhengzhou Rongsheng Kiln Refractory Co. Ltd, is an advanced refractory manufacturer, providing series of refractories used in various industrial kilns or furnaces. With superior quality and good credit, it has obtained the production license issued by the state and participated in the research and set of the refractory materials standard. And in order to adapt the market, the company has established long-term stable technical cooperation with colleges and universities.
Strict quality management system: it works according to the standard of ISO9001 from the materials, producing to the testing. Professionals strictly check at every process. Excellent products and services are the top goal. Professional sales and after-sales service team: they offer consumers the best all-round services in applications, construction and installation, operation and technical training, etc. Rongsheng's calcined bauxite aggregate in Japan, Indonesia, Iran, Kazakhstan, Vietnam, etc. has got good reputation.
Buy calcined bauxite aggregate from Rongsheng that has always been adhering to the business purpose of honesty, respectful, innovation, dedication. It will persist the strategic developing road based on quality and cheap to establish its own brand. By scientific management, sound customer information management system and abundant products, Rongsheng provides satisfactory, timely, and efficient service to the consumers.
Leave your requirements about the refractories you need. We will reply you within 24 hours. :