Refractory Mortar For Sale in RS is a kind of mortar that is featured with refractory performance, for example, high refractoriness, strong bond strength and so on. Refractory Mortar is ideal for the high temperature uses, such as the metallurgy industry, iron and steel, boilers and power industry, etc.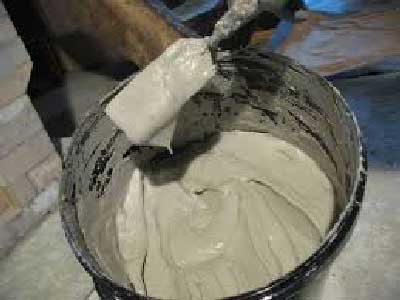 Refractory Mortar For Sale Recipe
Refractory Mortar For Sale is made of refractory powder, binder and additives. And almost all of the refractory raw materials can be the power of the refractory mortar. Because of the different refractory mortar recipe, especially the binding agent, it can be classified into different types. One is the ordinary refractory mortar, which is made of refractory clinker plus certain plastic clay as the binder. Such refractory mortar has high strength under high temperature because of the ceramic bond. And the other mortar is chemically bonded refractory mortar, of which the binding agent is hydraulic, air-hardening or heat-hardening material. Such mortar can be hard at the temperature that is lower than ceramic bond temperature because there is chemical reaction.
Refractory Mortar For Sale Construction Method
The refractory mortar material should be consistent with that of the brickwork materials. Refractory mortar for sale can be used not only for pointing, but also can be used as the protection lining of the body, being applied in the method of painting or spraying.
Refractory Mortar For Sale Properties
Refractory Mortar For Sale Applications
Refractory Mortar For Sale can be used at home, such as refractory mortar pizza oven. In addition, it is  indispensable in the metallurgical industry, building materials, machinery, petrochemical industry, glass industry, power industry, iron and steel industry, and cement industry, etc. Take some details for example.
Refractory Mortar For Sale Classification
There are two kind of refractory mortar mix, one is the finished products, and the other is the semi-finished products. The former refers to the products that is manufactured with raw material and clinker at a certain refractory mortar mix ratio by the manufacturers. It means the users can use it directly by adding certain water and stirring well. While the later means the raw materials and the clinker are not mixed and users should do that and add water before using.
Refractory Mortar For Sale Supplier
RS is a professional refractory mortar supplier, specialized in refractory mortar for more than 20 years. Refractory Mortar For Sale from RS is sold well in many countries such as Thailand, Indonesia, Pakistan, Saudi Arabia, South Africa, Turkey, Iran, Iraq, India, America, Japan, Korea and etc.
Choose RS, and we will provide the superior quality, professional service, and prompt delivery.
Let's make win-win cooperation now!
Leave your requirements about the refractories you need. We will reply you within 24 hours. :