Magnesite bricks are alkaline magnesite refractory materials. Magnesium oxide content of the magnesia bricks is more than 90%, and the periclase is the main crystal phase, which directly effects the performance. Such magnesite refractory is featured with high refractoriness, alkaline slag resistance, high refractoriness under load. It is mainly used in steel-making basic open hearth, electric furnace, converter, non-ferrous smelting furnace, high temperature tunnel kiln, cement rotary kiln lining, heating furnace, and glass kiln.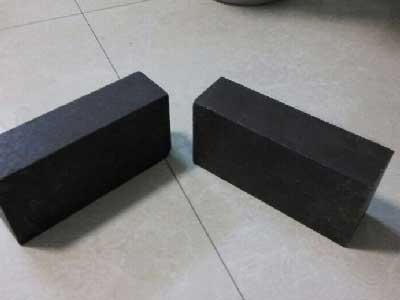 Magnesite Bricks Specification
| | | |
| --- | --- | --- |
|    Brands Items | MZ-95 | MZ-98 |
| Chemical composition CaO % | ≥95 | ≥89 |
| Refractoriness under load ℃ | 1550 | ≥1540 |
| Apparent porosity % | 18 | ≤20 |
| CCS  Mpa | 58.8 | ≥49 |
| Linear change on reheation (1650℃×2h),% | 0.5 | ≤0.6 |
Magnesite Bricks Manufacturing Process
It can be classified into two types: burnt magnesite brick and chemical bonded magnesite brick. The former is made of magnesite bricks, being produced after crushing, compounding, mixing, molding, and burning under high temperature of 1550-1560℃. While the latter is produced by adding proper chemical bond into magnesia, and then be mixed, molded, and dried. Magnesite bricks with high sintering temperature and high purity, is called direct-bonded magnesite brick. While that is made of fused magnesia, is called rebounded electrically fused magnesite brick.
Magnesite Bricks Composition and Properties
Magnesium block is a kind of magnesium oxide refractory, which contains more than 90% of MgO.
Magnesium brick is featured with high refractoriness, alkaline slag resistance, erosion resistance, excellent anti-oxidation, high refractoriness under load, high mechanical strength and volume stability at high temperature.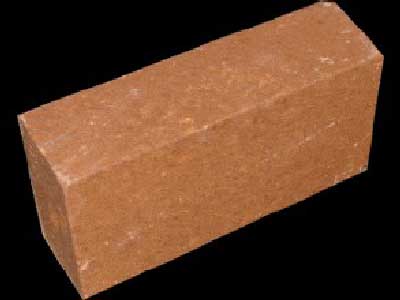 MgO: more than 90%
High refractoriness
Alkaline slag resistance
Erosion resistance and excellent anti-oxidation
High refractoriness under load
High mechanical strength and volume stability at high temperature, etc.
Magnesite Bricks Types
Because of the different chemical composition , magnesite bricks can be classified into different types, and all of these bricks are produced by sintering. Based on different raw materials, magnesia bricks can be classified into the following types: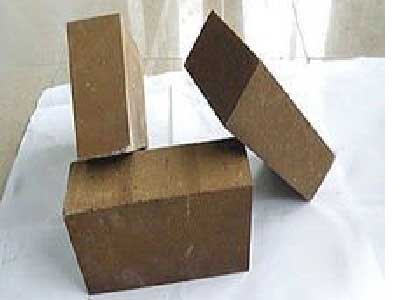 Ordinary magnesia brick:

 sintered magnesite stone.
Direct bond magnesia brick: high purity sintered magnesite.

Magnesia silica brick:

high silicon sintered magnesite stone.
Magnesia chrome brick: sintered magnesite and some chrome ore.

Magnesia alumina brick:

sintered magnesite stone and Al2O3.
Forsterite brick: peridotite

Magnesia calcia brick:

sintered magnesite containing high calcium.
Magnesite Bricks Uses
Magnesite bricks are suitable for all kind of high temperature furnaces, such as the metallurgical furnaces. In addition, they are widely used in the other thermal equipment, such as: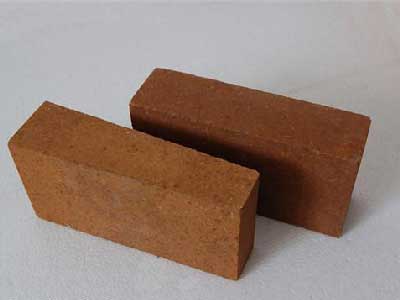 Steelmaking open hearth,
Non-ferrous smelting furnace;
Electric furnace, metal mixed furnace, and ferroalloy furnace;
Oxygen converter and  heating furnace;
Cement rotary kiln, glass kiln,  and lime kiln;
High temperature calcining kiln and tunnel kiln, etc.
Attentions
Magnesite brick is hydratable, that means it may cracks when exposed to water. So, please keep it away from moisture, rainy and snow during storage and transportation.
Magnesite Bricks Suppliers
Zhengzhou Rongsheng Kiln Refractory Co. Ltd  is a professional magenesite bricks supplier. After 20 years' of hardworking and development, it has become a comprehensive enterprise producing refractory materials in metallurgy, building materials, electric power and chemical industry, etc. With the large scale, professional team, scientific testing equipment and advanced detection methods, RS has won AAA credit rating, and the economic indicators and the enterprise technical force, namely the scale keep the leading position in the domestic industry.
Its major business are shaped fire bricks and monolithic refractories. Examples of such materials are as follows: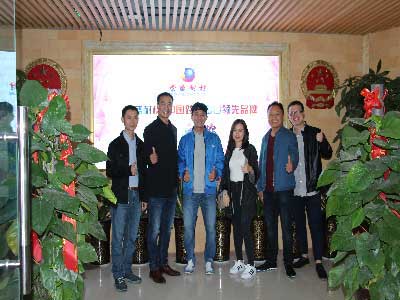 High alumina products: high alumina brick, alumina bubble bricks, and phosphate bonded aluminum bricks, etc.
Magnesia brick: magnesium aluminum brick and magnesium chrome bricks;
Silica bricks: silica mullite bricks, and silicon carbide bricks, etc.
Silica refractory bricks and fireclay refractory bricks, etc.
Monolithic refractory materials: refractory castable, high alumina cement, and calcined bauxite aggregate, etc.
Magnesite Bricks Price
Magnesite bricks price from RS is lower than other companies, and here are the reasons:
First, unique location. RS is located at the foot of Mount Song, a place of Xinmi city that is rich in high quality materials, which provides favorable conditions for the production of the refractory materials.
Second, convenient transportation. RS is in the middle of Zhengshao Expressway, and neighbors the Longhai and Jingguang railway, which saves a lot of delivery expenses.
Third, for more than 20 years' of hardworking and research, RS has sufficient raw material, advanced equipment, and mature production technology.
Fourth, brand strategic developing road. RS is striving for the international market, and adhere to the superior quality and high efficiency.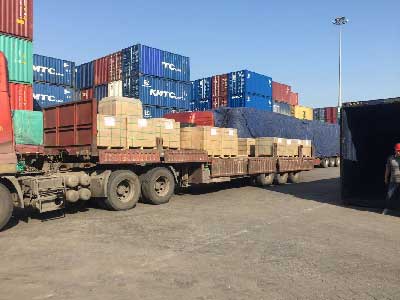 Rongsheng has always been adhering to the business purpose of honesty, respectful, innovation and dedication. With the brand strategic developing road, scientific management, and sound customer information management system, Rongsheng can satisfies all your need of magnesite bricks.
Leave your requirements about the refractories you need. We will reply you within 24 hours. :