Alumina Refractory Bricks belong to neutral refractories, which are resistant to erosion of the acid and alkali slags or solvent, and other chemical erosion. Alumina refractory brick is a kind of aluminosilicate refractory, containing Al2O3 about 48%-90%. Alumina refractory bricks have better acid and alkali slag resistance performance than fireclay bricks. Such bricks are featured with wear and spalling resistance, anti-chemical erosion, high refractoriness under load, low creep rate, good thermal conductivity and good thermal shock resistance.
Alumina Refractory Bricks can be used in the metallurgy industry, construction materials, ceramic industry, and cement kilns, etc.
Alumina Refractory Bricks Specification
               Brands

Items

LZ-80
LZ-75
LZ-65
LZ-55
LZ-48
Al2O3 ,%
80
≥75
≥65
≥55
≥48
Refractoriness °C
≥1790
≥1790
≥1790
≥1770
≥1750
Bulk density,g/cm3
2.65
2.5
2.45
2.4
2.3
Softening temperature under load
1530
≥1520
≥1500
≥1470
≥1420
Permanent linear change,%
0.1
0.1
0.1
0.1
0.1
Alumina Refractory Bricks Composition
High alumina bricks refer to the aluminum refractory materials that contain alumina more than 48%. They are produced by the raw materials, such as bauxite and other materials that contain higher alumina in the process of forming and calcining. The main raw materials of high alumina bricks are bauxite, corundum, and clay, etc.
The production technology of the high aluminum refractory brick is basically the same as that of the fire clay brick, being produced after crushing, mixing, molding, drying, firing, inspecting, and packing. The difference is that the clinker proportion of the high alumina bricks is higher, up to 90-95%, and the clinker is selected before breaking for the deferrization. Besides, compared with the fireclay brick, alumina bricks have higher firing temperature.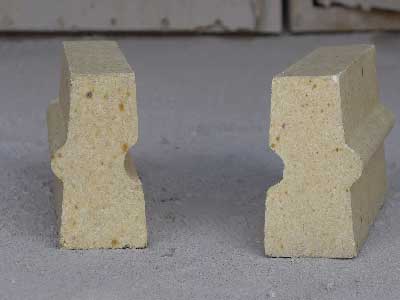 Alumina:  more than 48%
Clinker:   up to 90-95%

Raw materials:

 bauxite, corundum, and clay
Production technology:  crushing, mixing, molding, drying, firing, inspecting, and packing.
Properties Of Alumina Refractory Bricks
Aluminum brick has good thermal stability and high refractoriness, more than 1770℃. In addition, it is featured with good thermal conductivity, good thermal shock resistance, and high refractoriness under load, which increases with the raise of the Al2O3 content. And because of the higher Al2O3 proportion, the chemical properties of alumina bricks are close to neutral refractory, which is resistant to acid and alkaline slag erosion. One of the important properties of the high alumina refractory brick is the structural strength at high temperature, which is reflected by the refractoriness under load and the high temperature creep rate. Besides, alumina brick is wear and spalling resistance, and chemical resistance.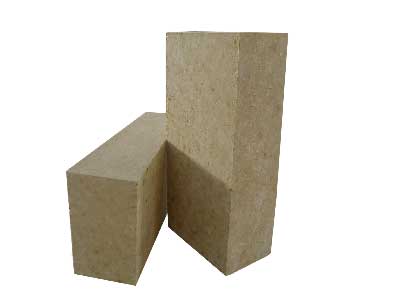 Good thermal stability
High refractoriness, more than 1770℃
Good thermal conductivity and good thermal shock resistance
High refractoriness under load
Structural strength at high temperature
Wear and spalling resistance, and chemical resistance
Application Of Alumina Refractory Bricks
Alumina Refractory Bricks can be used in the metallurgy industry, building materials, and ceramic industry, etc. Such as the following parts:
Ladle, chock plug, nozzle brick, and hot-metal car;
Boiler, air furnace, open hearth regenerator, and roof of the electric furnace;
Blast furnace, and hot blast stove;
Rotary kiln, and high temperature tunnel kiln;
Steel-making furnace, and lass furnace;
Reverberatory furnace, and eat treatment furnace;
Garbage incinerator, and ecirculating fluidized bed furnace, etc.
Alumina Refractory Bricks Manufacturer
Rongsheng is an alumina bricks manufacturer that sales all kind of refractory bricks.
Zhengzhou Rongsheng Kiln Refractory Co. Ltd, established in the early 90s of twenty century, located in the foot of Mount Song, a place of Xinmi city, which is in the middle of Zhengshao Expressway. The abundant high quality materials and convenient transportation, neighboring the Longhai and Jingguang railway lines, provide favorable conditions for the production of the refractory materials. After 20 years of hardworking and development, it has become a comprehensive enterprise producing refractory materials in metallurgy, building materials, electric power and chemical industry, etc.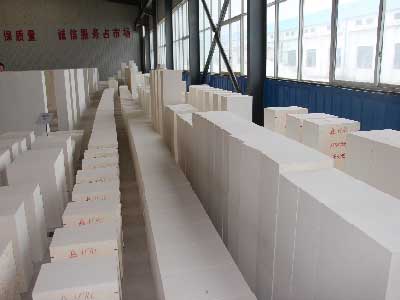 Shaped refractory bricks:  high alumina bricks, alumina bubble bricks, silicon bricks, fireclay bricks, mullite bricks, magnesia brick, carbon bricks, corundum bricks and various of compound refractory bricks.
Unshaped refractories:  refractory castables, high alumina cement, and calcined bauxite aggregate , etc.
Insulation materials: ceramic fiber board, insulation blanket, refractory ropes, and other insulation products.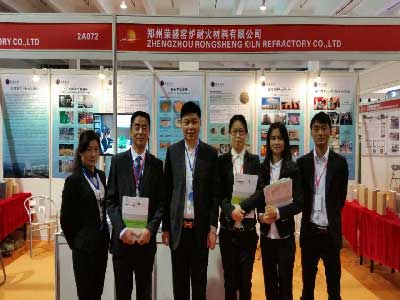 Qualification:

large scale, AAA credit rating, good feed back from customers at home and abroad
Strict quality management system:  ISO9001: 2008 quality system certification, environmental management system certification, and occupational health and safety management system certification.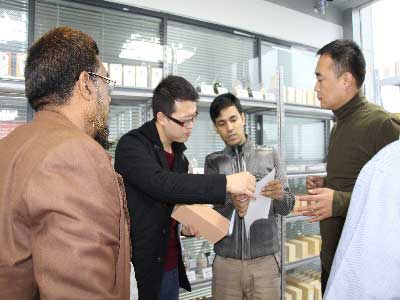 Technological force: professional sales team, advanced physical and chemical testing equipment and detection methods, several patents owner, and cooperation with colleges and universities.
Professional sales and after-sales service team: offer consumers the best all-round services in applications, construction and installation, operation and technical training, etc.
Rongsheng has established cooperative relations with multiple scientific research institutes, and its high alumina brick has exported to Japan, Indonesia, Iran, Kazakhstan, Vietnam, etc.
Rongsheng as a professional alumina refractory manufacturer, with elite team, it provide the superior quality, exact information, as well as the prompt delivery to customers. It will persist the strategic developing road based on quality and cheap to establish its own brand. By scientific management, sound customer information management system and abundant products, Rongsheng provides satisfactory, timely, and efficient service to the consumers.
We are waiting for your coming, and looking forward to making progress together with you!
Leave your requirements about the refractories you need. We will reply you within 24 hours. :