Low Cement Refractory Castable is also called high alumina low cement refractory castable. It is a kind of refractory castable that is made of superfine power, aluminate cement, anti detonant, and water reducer. Low Cement Refractory Castable is featured with high density, low apparent porosity, high refractoriness under load, good high temperature strength, and good thermal shock resistance, and is widely used as linings of heating furnace and other industrial furnaces in the metallurgy, electric power, non-ferrous, petrochemical industry, large industrial kilns and chemical construction industry, etc.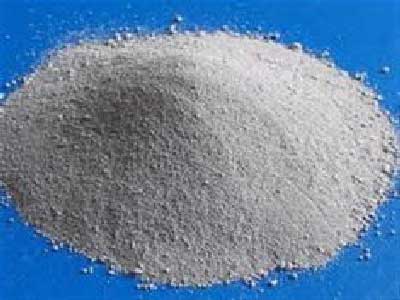 Description For Low Cement Refractory Castable
Low cement refractory castable mainly includes three types: high aluminum refractory castable, mullite and corundum refractory castable. Low cement refractory castable means the content of cement is low, about 3%-8%, calcium oxide content is between 1%-3%, while the content of alumina is above 70%. Low cement is added for the purpose of improving the matrix structure and crystal phase of the refractory castable, thus improve its strength. Low cement in essence is to avoid too many calcium oxide, which lead to sharp decline of the high temperature performance, especially for the neutral refractory materials, such as aluminium siliceous refractory, and for the acid refractories, such as quartzose materials.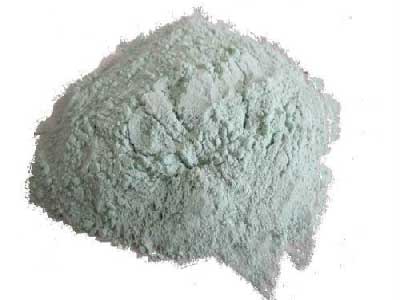 Properties Of Low Cement Refractory Castable
Because of super fine powder replaces some of the calcium aluminate cement, so compared with other refractory materials, high alumina low cement refractory castable has the following advantages:
It has low calcium oxide content, which reduces eutectic phase, thus increase the refractoriness, high temperature strength and slag resistance.
It need less water than that of ordinary castable, about 1/3-1/2 during the construction, so such castable has low porosity, and high volume density.
It generates less cement hydrates after forming and curing, and with the improvement of heat treatment temperature, it improves the strength in the process of heating and baking.
Because of the low content of calcium oxide, it has good explosion-proof performance.
To  conclude, the properties can be simply shown as follows.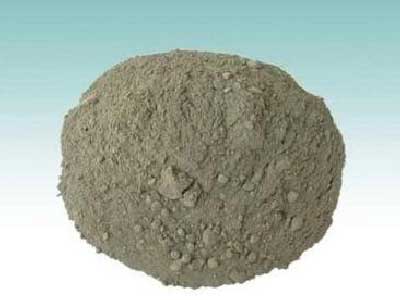 Properties
Great strength
Anti-scouring performance
Alkali-resistance and wear resistance
Easy construction
Excellent working performance
High density and low porosity
Application Of Low Cement Refractory Castable
People buy low cement refractory castable material for different applications. With easy construction, high alumina low cement refractory castable can be poured, painted or rammed on site, or being made into preformed unit. So it has a wide range of application as follows: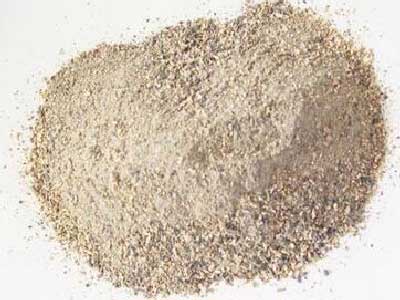 Uses
Heat treatment furnace, heating furnace, and front end of the grate cooler of cement kiln;
Recirculating fluidized bed furnace, and garbage incinerator;
Tundish lining, and soaking pit, coal nozzle or coal burner;
Bath bottom of the glass kiln, and ladle bottom and wall;
Petrochemical catalytic cracking reactor;
Blast furnace trough, metallurgy gun, and tertiary air duct, etc.
Low Cement Refractory Castable Specification
Brands

Items

High alumina
corundum
mullite
YH-16
YH-16K
YH-17
Al2O3   %≥
65
70
85
Bulk density g/cm3
(110℃×24h)≥
2.5
2.6
2.8
Cold crushing strength Mpa
(110℃×24h)≥
80
90
100
(1400℃×3h) ≥
90
90
100
Breaking strength Mpa
(110℃×24h)≥
10
11
12
(1000℃×3h) ≥
12
13
14
Linear dimensional change%
(1000℃×3h) ≥
±0.5
±0.5
±0.5
Recommended application part
Rear entrance of the cement kiln, kiln hood, rear end of the cooler
Grate cooler of cement kiln, kiln hood, tertiary
Front kiln of large cement kiln, coal burner
Low Cement Refractory Castable Manufacturer
Zhengzhou Rongsheng Kiln Refractory Co. Ltd  is a comprehensive low cement refractory castable manufacturer. With abundant high quality raw materials and convenient transportation, RS takes the has advantages as follows.
Advantages
Products:

Various products

Principle:

Quality first, prompt delivery, and reasonable price.

Certification:

 ISO9001: 2008 quality system, environmental management system certification, and occupational health and safety management system certification.

Facilities:

 professional production equipment and testing instrument

Technology:

obtained many patents in anti-thermal-shock bricks with high RUL, hot-air-pipe combined bricks, combined light weight mullite bricks, etc.
Professional sales and after-sales service team: they offer consumers the best all-round services in applications, construction and installation, operation and technical training, etc. Rongsheng has established cooperative relations with multiple scientific research institutes, and its products has exported to Japan, Indonesia, Iran, Kazakhstan, Vietnam, etc.
Sincerely welcome customers at home and abroad to buy such high quality low cement refractory castable, and start our friendly cooperation in business and technologies, thus to make progress together!
Leave your requirements about the refractories you need. We will reply you within 24 hours. :