Carbon brick is a kind of carbon refractory materials, which contains carbon more than 80%.
Carbon is an ideal material for lining vessels that is under severe chemical or physical operating conditions, because carbon has stable chemical stability,which is resistant to chemical attack, such as the erosion of acid, alkali, salinity, and organic solvent. In addition, such bricks are featured with good thermal shock resistance, low thermal expansion coefficient, excellent thermal conductivity, etc. One important thing can not be ignored: carbon brick is easily oxidized in the oxidizing atmosphere. Carbon brick is widely used in the metallurgical industry, especially in the blast furnace.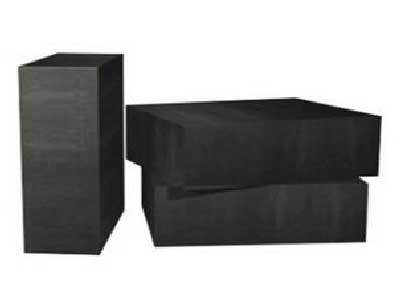 Carbon Bricks Manufacturing Process
Production process of carbon brick is almost the same as that of the other refractory brick, with the sintering temperature at 1300 ~ 1450 ℃, holding time about 20 hours, the total firing time 240 ~ 420 hours, and drawing at 40 ~ 60 ℃. But the calcination of the raw material and firing and products must at the reducing atmosphere, to prevent carbon from oxidation at high temperature.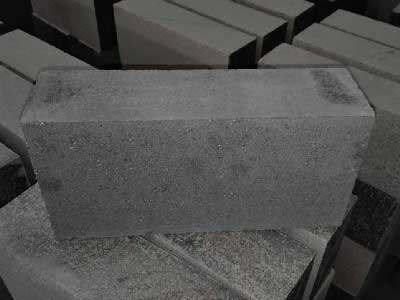 Sintering temperature: 1300 ~ 1450 ℃
Holding time: 20 hours
Total firing time: 240 ~ 420 hours
Drawing temperature: 40 ~ 60 ℃
Carbon Bricks Specification
The raw materials of carbon brick are anthracite, coke, and graphite, and the combined with binders, such as the asphalt, tar, and anthracene oil, etc. Burned granular anthracite is the aggregate of carbon bricks, accounting for 60%. The size of the particle depends on the volume of the products: for the large brick, it is about 8-12mm, and for the small one, it is about 4-6mm. Anthracite should be calcined before being used, in order to exclude volatiles, sulfur content, and moisture content. At the same time, to improve the volume stability, mechanical strength and oxidation resistance. Coke is added in the form of power after being dried to avoid forming difficulties caused by high moisture and cracks produced in the process of firing. In the coke power, the particle size that is less than 88 micron accounts 70%.
As for the asphalt, it should be melted and dehydrated before being used, making the moisture is less than 0.2%. and the dehydration temperature should be at 120 ~ 160 ℃. In addition, powered coke or coal power is added as the protection filling in the firing process of firing, to prevent the adobe from oxidation.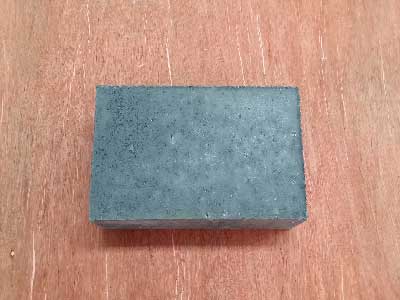 Carbon: about 80%
Aggregate: burned granular anthracite, accounting for 60%
Large brick size: about 8-12mm
Small brick size:  about 4-6mm
Other special content: sulfur, coke and coal power, asphalt
Carbon Bricks Properties
Refractory carbon belongs to neutral refractory, which is resistant to acid and alkali slag, solvents corrosion and other chemical erosion at high temperature. And carbon brick is high quality refractory material, containing carbon about 80%, with the characters of low thermal expansion coefficient, good thermal shock resistance, high thermal conductivity, resistant to high temperature, high strength at high temperature, light weight , and resistant to acid, alkali, as well as salinity, etc. But it is easy to be oxidized.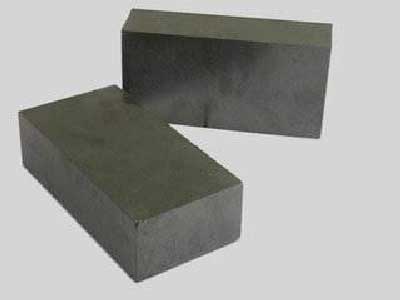 Properties
Resistant to resistant to acid, alkali, as well as salinity
Low thermal expansion coefficient,
Good thermal shock resistance,
High thermal conductivity,
Fire resistance and high strength
But it is easy to be oxidized.
Carbon Bricks Applications
Carbon brick can be used in the metallurgical industry, especially in the blast furnace, electroplating industry, chemical industry, and paper manufacturing industry, etc. For example: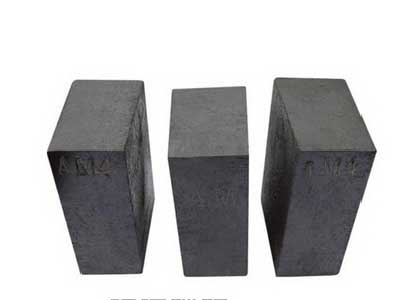 Uses and Applications
Bottom and hearth of the blast furnace,
Lining of the bosh, and launder;
Aluminum reduction cell, and ladle;
Pickling tank, and reaction tank;
Calcium carbide furnace, and ferroalloy furnace;
Plating bath, and autoclave, etc.
Carbon Bricks Manufacturer
Zhengzhou Rongsheng Kiln Refractory Co. Ltd, established in the early 90s of twenty century, located in the foot of Mount Song, a place of Xinmi city, which is in the middle of Zhengshao Expressway. The abundant high quality materials and convenient transportation, neighboring the Longhai and Jingguang railway lines, provide favorable conditions for the production of the refractory materials. After 20 years of hardworking and development, it has become a comprehensive enterprise producing refractory materials in metallurgy, building materials, electric power and chemical industry, etc.It sells high quality refractory materials.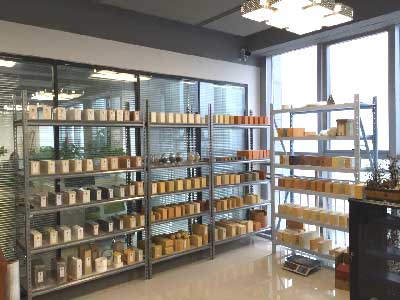 Shapes: refractory bricks, unshaped refractories, refractory fibers and refractory balls.
Chemical components: alumina bricks, magnesia bricks, carbon bricks, silicon bricks and other combined refractory bricks.
Chemical properties: acid materials, alkaline materials, and neutral refractories.
Carbon Bricks Prices
Carbon bricks prices from RS is lower than the other suppliers.
Strict quality management system: it works according to the standard of ISO9001 from the materials, producing to the testing. Professionals strictly check at every process. Excellent products and services are the top goal.
Professional sales and after-sales service team: they offer consumers the best all-round services in applications, construction and installation, operation and technical training, etc. Rongsheng has established cooperative relations with multiple scientific research institutes, and its products has exported to Japan, Indonesia, Iran, Kazakhstan, Vietnam, etc.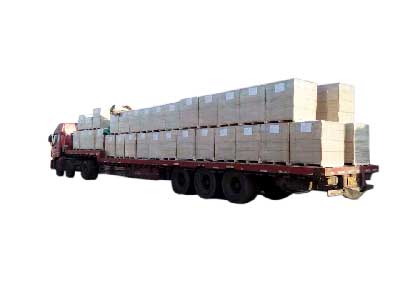 Rongsheng has always been adhering to the business purpose of honesty, respectful, innovation, dedication. It will persist the strategic developing road based on quality and cheap to establish its own brand. By scientific management, sound customer information management system and abundant products, Rongsheng provides such carbon bricks propmtly to the consumers.
Leave your requirements about the refractories you need. We will reply you within 24 hours. :