High Temperature Thermal Insulation Materials are featured with low thermal conductivity, low thermal capacity, low porosity, and low bulk density. So it is also called insulation refractory materials, and light weight refractory materials.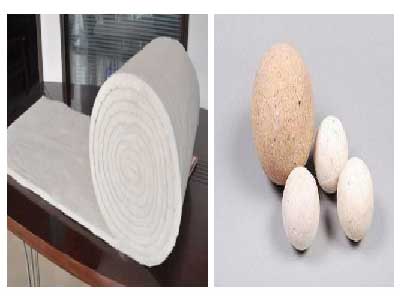 Get Quotation
Properties of High Temperature Thermal Insulation Materials
Why do we use high temperature thermal insulation materials?
The biggest problems of the thermal equipment is the serious heat loss, which wastes energy severely. Statistics show that different thermal equipment have different heat losses. Such as the steelmaking furnace the heat loss reach 8.5%, cement rotary kiln about13%, glass kiln15.7%, and the tunnel kiln of the refractory materials and ceramics reach up to about 37.8%. From the statistics above, we draw a conclusion that the energy utilization rate is lower than 33%.
Types of High Temperature Thermal Insulation Materials
High temperature insulation products can be classified into different materials according to different standards.
At last, based on the application methods, some materials can be used directly close to fire, while the others can't.
Due to the requirement of energy conservation, the rapid development of insulating refractory, and different factors that affect the insulation performance, such as the apparent and closed porosity, bulk density, as well as the true density, etc. No matter the suppliers or users should choose insulation materials scientifically. Only in this way can they save energy and reduce cost.
High Temperature Thermal Insulation Materials Manufacturer
Zhengzhou Rongsheng Kiln Refractory Co. Ltd,  which is established in the early 90s of twenty century, has specialized in high temperature thermal insulation materials for more than 20 years. It sells such high temperature thermal insulation products for home uses as well as the industrial uses, not only to the domestic users, but also the overseas, such as the customers from  Japan, Indonesia, Iran, Kazakhstan, Vietnam, etc.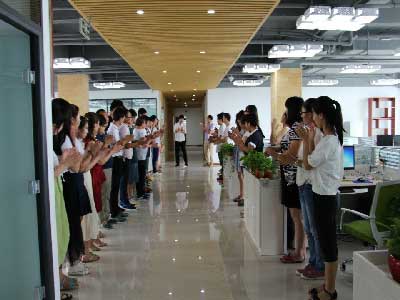 For more than 20 years's of hard working, it has become a comprehensive refractory materials exporter. Its main products are shaped and unshaped refractory materials, refractory insulation materials, etc.
With strict quality management system, advanced production equipment and testing instrument, excellent products and services, RS has passed ISO9001: 2008 quality system certification, environmental management system certification, and occupational health and safety management system certification. RS works strictly according to the standard of ISO9001 from the raw materials, manufacturing process to the products inspection. In additon, Rongsheng has established cooperative relations with multiple scientific research institutes.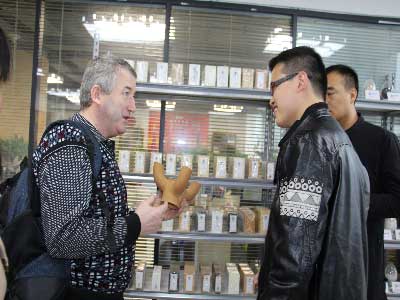 Rongsheng has always been adhering to the business purpose of honesty, respectful, innovation, and dedication. It will persist the strategic developing road based on quality and cheap to establish its own brand. So, Rongsheng provides superior high temperature thermal insulation materials, all-around and efficient service, and prompt delivery at the most favorable price the consumers.
You can get quotation and check the price now!
Leave your requirements about the refractories you need. We will reply you within 24 hours. :