Refractory Brick For Sale in Rongsheng Refractory Company also called fire brick, refractory fire bricks, and heat bricks is a kind of shaped refractory material that is made of high quality raw refractory materials by molding in a certain shape and size and through firing in the high temperature. Refractory Brick For Sale can resist various physical and chemical changes and mechanical interaction in the high thermal equipment. Refractory brick is mainly used in the smelting furnace, construction furnace, and building material of the thermal equipment in the high temperature.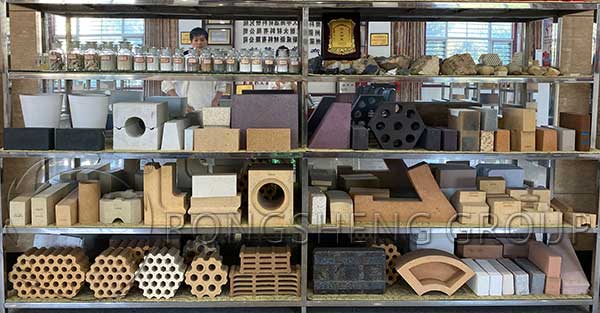 Classification Of Refractory Brick For Sale
According to the different manufacturing processes, Refractory Brick For Sale can be classified into the burnt brick, unburnt brick, fused brick, and insulation refractory brick.
According to different shapes and sizes, Refractory Brick For Sale can be classified into the standard brick, ordinary bricks, and special shape bricks, etc.
According to different chemical properties, there are acid refractory bricks, neutral refractory bricks, and alkali refractory bricks.
And in accordance with the mineral composition, there are fireclay refractory bricks, high alumina bricks, silicon bricks, and magnesite bricks, etc.

Need to Get the Refractory Bricks for Sale from Rongsheng Manufacturer, Or Need Refractory Materials for the Furnaces Projects?

Kinds of Refractory Bricks in Rongsheng for Sale
RS sells different kinds of refractory bricks and unshaped refractory materials. The bricks can be classified into different categories based on different criteria. According to the chemical components, there are high alumina products, silica bricks, magnesia refractory bricks, fireclay refractories, and other combined bricks.
Properties Of Refractory Brick For Sale
When choosing a kind of refractory brick, no matter the refractory brick suppliers or the users take different reasons about the productions into consideration, such as the parts of the application, characteristics of the bricks, manufacturing as well as operation conditions, and the refractory bricks price. Refractory bricks properties are reflected in the thermal performance, physical properties, chemical characteristics, mechanical properties, and high-temperature characteristics.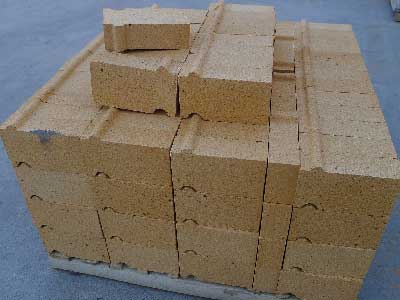 Thermal performance: temperature limit, melting or fusion temperature, thermal conductivity, heat capacity or storage, thermal expansion and thermal shock resistance, etc.
Physical properties: density or porosity, abrasion, wear and erosion resistance, electrical resistivity for use in electric heating, and other structural properties at high temperatures.
Mechanical properties: compression strength, breaking strength, high temperature creep properties and elastic modulus.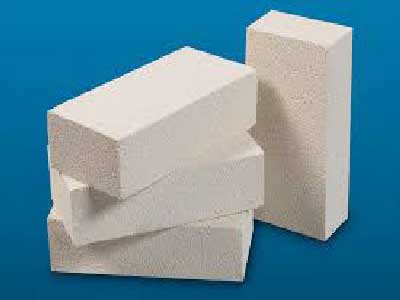 Chemical characteristics: uniformity of composition, reactions between different materials, volatilization, corrosion from acid and alkali slag, chemical attack from gases such as steam, hydrogen, carbon monoxide, etc.
High-temperature characteristics: refractoriness, refractoriness under load, high-temperature volume stability, thermal shock resistance, anti-slag corrosion performance, and anti-oxidation performance of the carbon refractories.
In addition, costs of the initial installation labor, maintenance, repair, and replacement are factors that must be considered.
Application Of Refractory Brick For Sale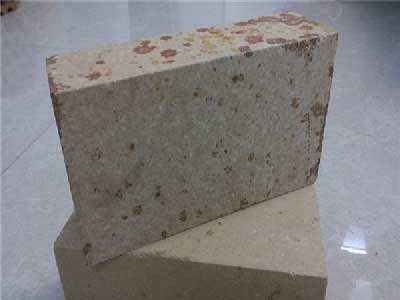 Uses and Applications
Metallurgy industry, power industry
Construction materials, chemical industry
The glass industry, nonferrous industry
Cement industry, ceramic industry
And the petrochemical industry, etc.
Refractory Brick For Sale Manufacturer
Rongsheng is one of the refractory bricks manufacturers, specialized in refractory materials for about 20 years. Zhengzhou Rongsheng Kiln Refractory Co. Ltd, established in the early 90s of twenty century, located in the foot of Mount Song, a place of Xinmi city, which is in the middle of the Zhengshao Expressway. The abundant high-quality materials and convenient transportation, neighboring the Longhai and Jingguang railway lines, provide favorable conditions for the production of the refractory materials. After 20 years of hard work and development, it has become a comprehensive enterprise producing refractory materials in metallurgy, building materials, electric power, and chemical industry, etc. The credit rating is AAA grade, and the economic indicators and the enterprise technical force, namely the scale keep the leading position in the domestic industry.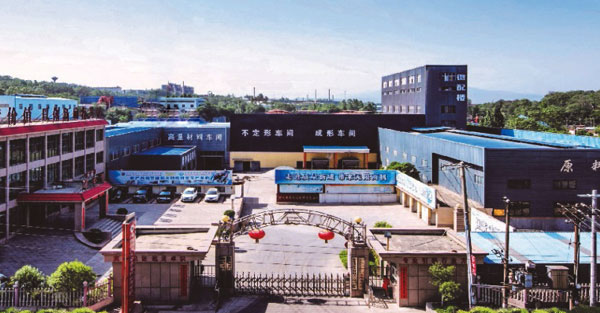 There are about 1262 employees, including senior technical personnel 65, high-tech workers 80, and complete physical and chemical testing equipment and advanced detection methods. The credit rating is AAA grade, and the economic indicators and the enterprise technical force, namely the scale keep the leading position in the domestic industry.
Buy high-quality refractory bricks for sale from Rongsheng Company. We assure you the superior quality, prompt delivery, and reasonable price as the top goal. We are waiting for your participation and hope to make progress together with you!

Want to Get the Prices of Kinds of Alumina Bricks, And Want to Get the Suggestions from Rongsheng.

Strict quality management system: it works according to the standard of ISO9001 from the raw materials, producing to the testing. Professionals strictly check at every process. Excel refractory bricks and services are the top goal. Professional sales and after-sales service team: they offer consumers the best all-round services in applications, construction and installation, operation and technical training, etc. Rongsheng has established cooperative relations with India, Pakistan, Kuwait, South Africa, Malaysia, Vietnam, Netherlands, Philippines, Singapore, Egypt, Russia, and other countries and regions.
Leave your requirements about the refractories you need. We will reply you within 24 hours. :