Heat insulation blanket or high heat insulation blanket is a kind of lightweight refractory material. It is featured with low thermal conductivity, fire proof, and thermal shock resistance, etc. Such high heat insulation blanket is widely used in various of high temperature furnaces and kilns, such as the tunnel kiln, heating furnace, converter, and coke oven, etc.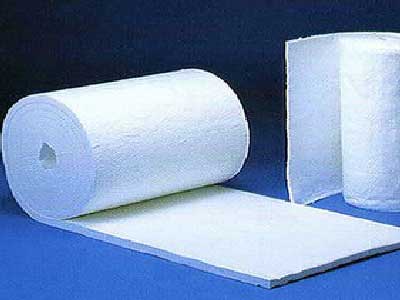 Heat Insulation Blanket Specification
                       Name

Items

Aluminium silicate fiber curled felt
Aluminium silicate fiber plain felt
Bulk density dried(kg/m3)
70-120
100-140
Degree of fiber fineness(um)
2.4
2.4
Permanent liner shrinkage
℃
1000
1000
h
24
24
%
-4
-3.9
Slug capacity(Φ﹥0.25mm,%)
10.2
10.2

Thermal conductivity(W/m.k)

0.034(20℃)
0.034(20℃)
0.096(400℃)
0.096(400℃)
0.132(600℃)
0.132(600℃)
Heat Insulation Blanket Composition
Heat insulation blanket belongs to new thermal insulation, non-toxic, harmless, and contamination-free material, which is made of calcined fireclay, alumina power, and silicon power, etc. All of these raw materials are made into high temperature fluid in the industrial electric furnace, and then they are fabricated into insulation cotton, by the refractory fibers, which are made through the technology of the compressed air injection method or wire rolling method. At last, the insulation cotton are manufactured into insulation materials, such as high heat insulation blanket.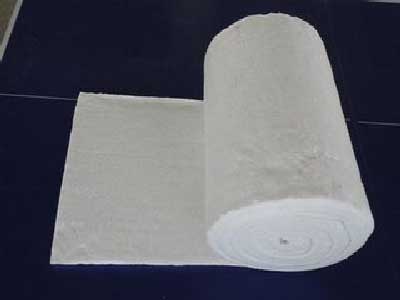 Heat Insulation Blanket Manufacturing Process
Heat insulation blanket is made of refractory ceramic fiber, so it is also called ceramic heat insulation blanket or ceramic fiber heat insulation blanket. It is manufactured by special-purpose machinery based on the fiber structure and size. In the manufacturing process, a certain compression ensures the expansion of the ceramic fiber module in different direction after the completion of the lining, which makes the fiber squeeze into a seamless one, ensuring the thermal insulation performance.
Heat Insulation Blanket Properties
Heat insulation blankets are high efficient heat insulation materials.
In terms of construction, heavy refractory materials need baking oven after construction, so they have long construction period, complicated maintenance. Besides, the human and environmental factors directly affect the service life of tunnel kiln. So, compared with such heavy products, ceramic fiber is convenient to use and maintenance, thus greatly save manpower and shorten construction period.
Light weight
Anti-oxidation
Low thermal conductivity and low heat capacity
Good softness
Convenient to use and maintenance
Corrosion resistance, etc.
High Heat Insulation Blanket Applications
Heat resistant insulation blanket is widely used as the insulation blanket. Such as the thermal insulation layer of the aerospace, steel, and petrochemical industry, industrial kiln and furnace, fire insulation equipment, wall lining of the heating device, and heat insulation material of the heat pipeline, etc. Take some examples here: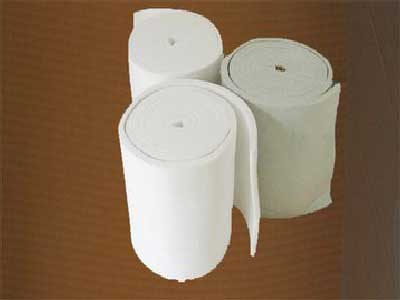 Annealing furnace
Carbonization furnace
Sintering furnace
Glass melting furnace
Converter
Ladle, Tunnel kiln
Coke oven, etc.
Heat Resistant Insulation Blanket Manufacturer
RS has the superior heat resistant insulation blanket, because it is established in in the early 90s of twenty century, located in the foot of Mount Song, a place of Xinmi city, which is boast of  rich of superior natural resources. With professional design and research team to provide customer advanced technology and economical solutions, RS has won good reputation at home and abroad. Company products except for the domestic use, they are also exported to India, Iran, Ireland, Pakistan, Bangladesh, Japan, Greece, Australia, Vietnam, Russia, southeast Asia and other countries and regions.
Its major business are shaped refractory bricks, refractory castables, refractory ceramic fibers and other refractory insulation materials, etc.
Unshaped Refractory Products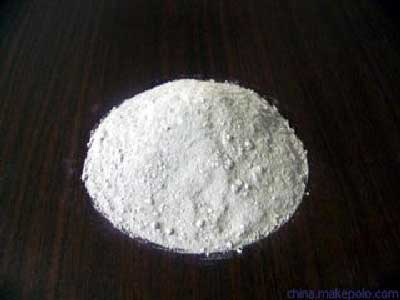 Refractory castable
Acid refractory castable
Various monolithic refractories
Calcined bauxite aggregate, etc.
Shaped Refractory Products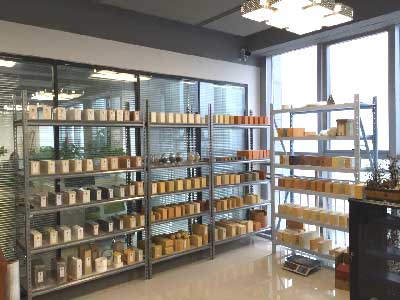 Silicon refractory products
Magnesia refractory products
Mullite bricks
Carbon refractory bircks, etc.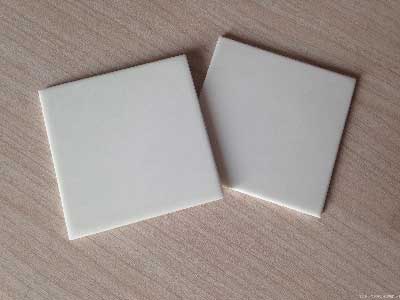 Refractory Ceramic Fibers
Refractory ceramic fiber blanket
Refractory fiber rope, etc.

Other Insulation Materials
Lightweight insulation castable
Refractory balls, etc.
As a high-tech and fast growth enterprise, RS has gained the honor of advanced enterprise given by the Industrial and Commercial Bureau of Henan Province, for its good credit. So it has advanced heat insulation blanket testing equipment, and professional sales team.
Sincerely welcome customers at home and abroad to get quotation about such heat insulation blanket, and then let's make progress together!
Leave your requirements about the refractories you need. We will reply you within 24 hours. :