Fireproof insulation board is a kind of refractory ceramic fiber. It is also called refractory insulation board, which is fire-proof and thermal-insulated. Beside the properties above, such refractory board is featured with low thermal capacity and conductivity, good thermal shock resistance, good tensile strength, excellent chemical stability, acid and alkali resistance. So, it is extensively used in the high temp or insulation parts.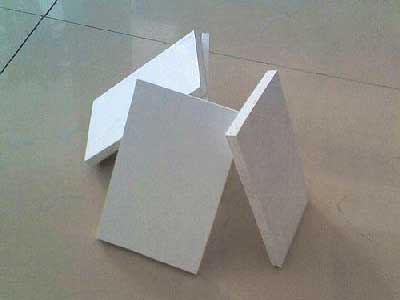 Fireproof Insulation Board Specifications
Item
Common
Standard
H Pure
H Alumina
Zirconium
AL2O3(%)
44
46
47-50
52-55
39-40
Fe2O3(%)
1.2
1.0
0.2
0.2
0.2
ZrO2(%)
-
-
-
-
15-19
Classification Temperature (℃)
1100
1260
1260
1360
1430
Working Temperature (℃)
1000
1050
1100
1200
1350
Density (kg/m3)
260/320
260/320
260/320
260/320
260/320
Permanent linear shrinkage(%)(after24 hours,density 128kg/m3)
 -4
(1000°C)
-3
(1000°C)
-3
(1100°C)
-3
(1250°C)
-3
(1350°C)
Tensile strength (Mpa) density128kg/m3)
0.08-0.12
0.08-0.12
0.08-0.12
0.08-0.12
0.08-0.12
Fireproof Insulation Board Products Components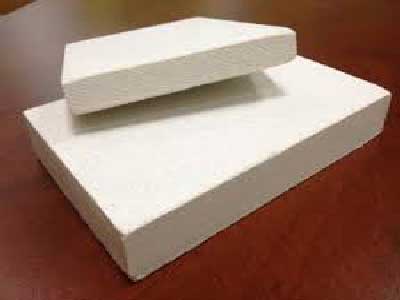 Siliceous and calcium materials
Refractory fibers
Light aggregates
Binders
Chemical additive mix, etc.
Fireproof Insulation Board Insulation and Other Properties
Fireproof insulation board has excellent insulation properties, and the heat conductivity coefficient of fireproof insulation board is 0.11.  Research shows that fireproof insulation board insulation property is five times higher than that of the glass, three times that of the fireclay, and ten times that of the ordinary concrete.Refractory board is a kind of refractory materials, being featured with good insulation properties, wear and impact resistance, fire-proof, acid and alkali resistance, etc.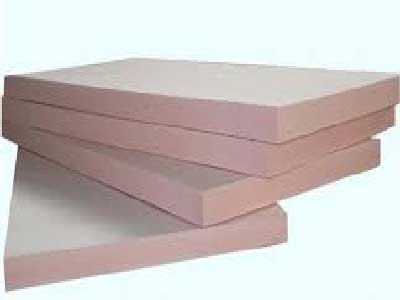 Fire resistance: Fire rating grade A
Good mechanical strength
Anti-mildew
Erosion resistance
Excellent expansibility
Light weight, etc.
In addition, such insulating board is easy to use, thus to improve the efficiency, shorten the construction period and reduce the investment of the manpower. And as a kind of silicate material, it is ageing resistance and durable. What's more, it is environmental friendly and healthy, because no radioactive and hazardous substances are generated during the process of the production and application.
Development of fireproof insulation board is an effective way to comprehensively use the wood resources, to save energy, and to reduce the cost.
Fireproof Insulation Board Applications
Fireproof insulation board can be used as the insulation materials in different thermal equipment, such as the following parts: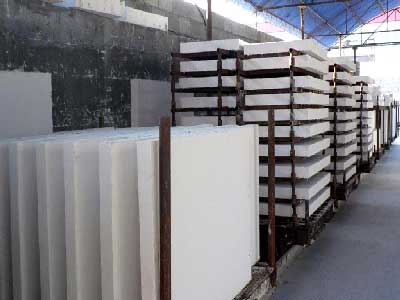 High heat industrial furnaces;
Lining of the heating device;
Furnace expansion joints;
Hot face refractory materials;
Tundish and launder cover;
Back lining of the heavy refractories, etc.
Fireproof Insulation Board Supplier and Manufacturer
Zhengzhou Rongsheng Kiln Refractory Co. Ltd is a professional fireproof insulation board manufacturer on Google. RS has varieties of such insulating board used in the metallurgy, building materials, electric power and chemical industry, etc.
Strict quality management system: it works according to the standard of ISO9001 from the materials, producing to the testing.
Professional sales and after-sales service team: they offer consumers the best all-round services in applications, construction and installation, operation and technical training, etc.
RS takes excellent products and services as the top goal.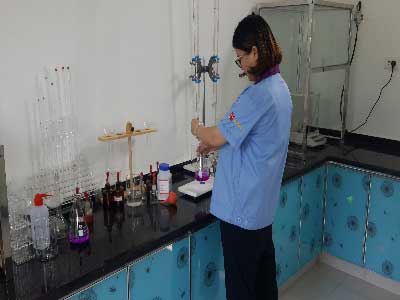 RS now is on a brand-building strategic developing road, so the fireproof insulation board prices from RS is lower than other suppliers, but with superior quality. And the facts prove that the strategy is correctly, because RS fireproof insulation board in uk, Indonesia, Iran,  and Japan, etc. has been highly praised.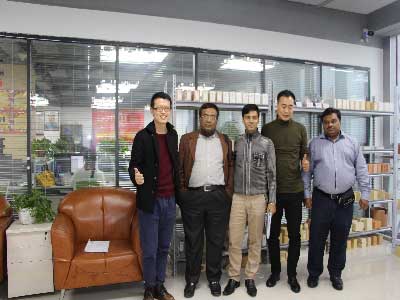 RS has always been adhering to the business purpose of honesty, respectful, innovation, and dedication. By scientific management, sound customer information management system and large inventories of fireproof insulation board, RS provides such insulating board timely.
Stop hesitating and check the fireproof insulation board price now!
Leave your requirements about the refractories you need. We will reply you within 24 hours. :