Magnesia bricks and high alumina bricks are two kinds of refractory brick products with different materials and properties. Both can be used on high-temperature kiln linings. When it comes to magnesia bricks and high alumina bricks which one is better? Want to know the answer to this question, to solve the problem that many customers make when choosing. Refractory brick manufacturers will give targeted answers based on the characteristics and uses of magnesia bricks and high alumina bricks.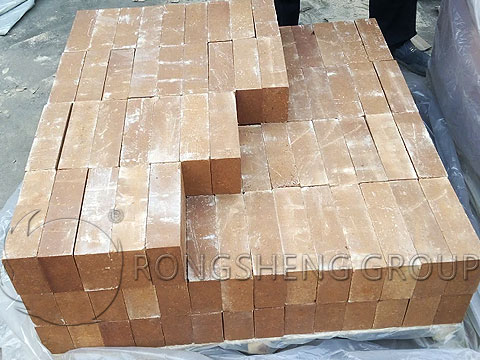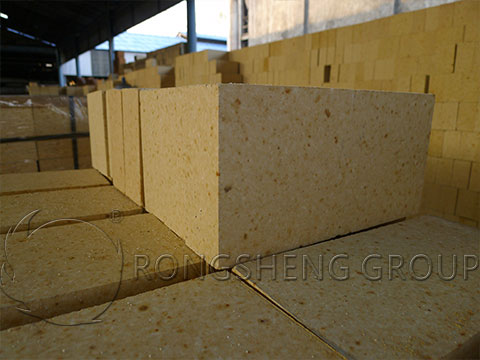 First of all, magnesia bricks belong to MgO products and are a kind of alkaline refractory bricks. Why do you say that? It is because magnesium oxide is an alkaline oxide, which has the properties of an alkaline oxide and belongs to a gelling material. It is white or off-white powder, odorless, tasteless and non-toxic. It is a typical alkaline earth metal oxide with the chemical formula MgO. The melting point is 2852°C, the boiling point is 3600°C, and the density is 3.58g/cm3 (25°C).
The raw material for the production of magnesia bricks mainly depends on magnesite. The production process of high-quality magnesia bricks is to mix dead-burned magnesia (particle size below 5 mm to fine powder) with an appropriate amount of sulfurous acid pulp waste liquid or caustic magnesia as a binder and press it under a press to form. The composition of magnesia bricks is: metallurgical magnesia, sulfurous acid pulp waste liquid, caustic magnesia. Metallurgical magnesia is MgO decomposed from magnesite at temperatures above 1600°C. Its composition is: MgO: 92-93.5%, Fe2O3: 1.5-3%, AL2O3: 0.5-3%, CaO: 1-2.5%, SiO2: 2-2.5%.
Let's get familiar with the characteristics of magnesia bricks. The refractoriness of magnesia bricks can reach above 2000°C, and its load softening temperature varies greatly with the melting point of the cement phase and the amount of liquid phase produced at high temperature. Generally, the load softening temperature of magnesia bricks is between 1520 and 1600 ℃, while that of high-purity magnesia bricks can reach 1800 ℃. The load softening start temperature of magnesia bricks is not much different from the collapse temperature. The linear expansion rate of magnesia bricks at 20~1000℃ is generally 1.2%~1.4%, and it is approximately linear. When a liquid phase appears in the brick at high temperature, it will suddenly shrink. The thermal conductivity of magnesia bricks is high, second only to carbon bricks and silicon carbide bricks in refractory products, and it decreases with the increase of temperature. The thermal shock resistance of magnesia bricks is poor, and improving the purity of magnesia bricks can properly improve the thermal shock resistance. The ability of magnesia bricks to resist acid slag is very poor, and they cannot be in direct contact with silica bricks during use. Generally, neutral bricks should be used to separate them. The conductivity of magnesia bricks at room temperature is very low, but it cannot be ignored at high temperatures (such as 1500°C). If it is used in the bottom of an electric furnace, attention should be drawn. The hydration resistance of magnesia bricks is poor, and it is easy to hydrate when exposed to water, and cracks will occur, reducing its strength. Therefore, pay attention to moisture, rain and snow during storage and transportation.
Next, is the self-introduction of high alumina bricks. High alumina bricks belong to AL2O3-SiO2 products, which is what we often call aluminum-silicon products. High alumina brick is a kind of neutral refractory brick. From the perspective of refractory brick manufacturers, the main oxides of high alumina bricks are two phases of Al2O3 and SiO2. AL2O3 belongs to R2O3 trivalent oxide, and SiO2 belongs to RO2 quaternary oxide. The combination of the two is to produce liquid phase sintering reaction at high temperature to form mullite. 3AL2O3·2SiO2 has a melting point of 1870°C and is suitable for high temperature use. The main raw material of high alumina brick is kaolinite AL2O·2SiO2·2H2O with a melting point of 1750~1787℃ and a density of 2.58~2.67g/cm3. Therefore, under the condition that the raw material has a high-temperature sintering liquid phase reaction, on the one hand, mullite can be formed faster and has a high-temperature melting point. The load softening temperature of high alumina bricks also has a great relationship with the original one. The lowest grade of high alumina brick load softening temperature is 1450 ℃. Why is high alumina brick a neutral product? Because AL2O3 is a typical amphoteric oxide, it is alkaline in case of strong acid and acidic in case of strong base. It can react with both acid and alkali to generate salt and water. Therefore, high alumina bricks are neutral refractory products. But there is also one point that needs to be emphasized. Neutral high-alumina brick products generally refer to high-alumina refractory brick products with an AL2O3 content of more than 70%.
Finally, let's conclude. For the refractory bricks of two different properties, magnesia bricks, and high alumina bricks, which one is better is inconclusive. However, no matter which one is chosen as the refractory lining, we need to understand our production needs and the demand for refractory lining materials. Only in this way, not only can the problem of refractory lining be solved, but also the production cost can be saved. Magnesia bricks and high alumina bricks are two commonly used products in our kiln masonry and repair. Before choosing to use, it is necessary to analyze and confirm the characteristics of the brick material and its use properties to avoid losses caused by wrong choices. Contact us to get free refractory lining solutions for high-temperature kilns, and even have a chance to get free trial refractory brick products.
Leave your requirements about the refractories you need. We will reply you within 24 hours. :