Magnesia chrome brick is mainly used in metallurgical industry, such as building open hearth furnace top, electric furnace top, outside furnace refining furnace and various non-ferrous metal smelting furnace. The high temperature parts of the furnace wall of ultra-high power electric furnace are fused cast magnesia chrome brick, the high erosion area of the furnace is fused cast magnesia-chrome brick made of synthetic material, and the high erosion area of non-ferrous metal flash melting furnace is fused cast magnesia-chrome brick and synthetic material. In addition, magnesia chrome refractory bricks is also used in cement rotary kiln firing belt and glass kiln regenerator parts.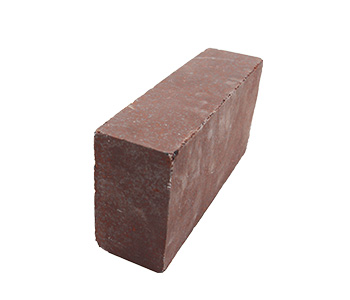 This series of refractory brick with magnesium oxide (MgO) and chromium oxide (Cr2O3) as the main components, the magnesite and spinel as the main mineral components of refractory products. This kind of brick has high refractoriness, high temperature strength, strong corrosion resistance to alkaline slag, excellent thermal stability and adaptability to acidic slag. The main raw materials of magnesia-Chrome brick are sintered magnesia and chromite. Magnesia raw material purity to as high as possible, chromite chemical composition requirements: Cr2O3:30 ~ 45%, CaO: ≤1.0 ~ 1.5%. In addition, there are also electric furnace molten magnesia-chrome material directly cast casting magnesia chrome refractory bricks, molten magnesia chrome material according to the brick process produced by melting grain combined with magnesia-chrome brick.
The production technology of magnesia-chrome brick is similar to magnesia-chrome brick. In order to eliminate the loose effect caused by the expansion of MgO and Cr2O3, Al2O3, or iron oxide to form spinel during the sintering process, magnesia-Chrome brick can also be made from the synthetic common sintered material. In addition, there are magnesium-chrome bricks that do not burn, for example, magnesium-chrome bricks that are combined with an inorganic magnesium salt solution. Magnesia-chrome brick is produced by simple process, low cost and good thermal stability, but its high temperature strength is far inferior to that of the brick. In the late 1950s, a so-called "directly bonded" magnesia- chrome brick was developed. This kind of brick is characterized by pure raw materials, high firing temperature, direct combination between high temperature phases such as magnesite and spinel, and low melting phase such as silicate for island distribution, therefore, significantly improve the high temperature strength and slag resistance of the magnesia chrome refractory bricks.
The refractory product is mainly made of fused magnesia-chrome sand, sintered magnesia-chrome sand, chromium concentrate and high-purity sintered magnesia-chrome sand. It is an alkaline refractory with magnesium oxide content above 90% and magnesite as the main crystalline phase. It is characterized by excellent corrosion resistance and good thermal shock resistance.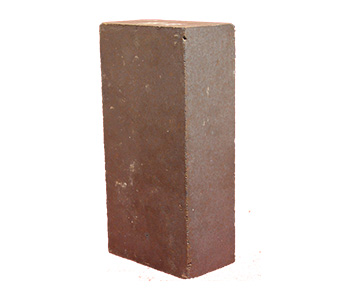 The refractoriness of magnesia chrome brick can reach above 2000℃, and the softening temperature under load varies greatly with the melting point of the cementing phase and the amount of liquid produced at high temperature. Generally, its initial temperature of load softening is 1520-1600℃, while the high purity magnesia-Chrome brick can reach 1800℃. When liquid phase appears in refractory brick at high temperature, it will suddenly contract. High thermal conductivity, second only to carbon brick and silicon carbide brick in refractory products, it decreases with the increase of temperature. The conductivity of this series of refractory material is very low at room temperature, but can not be ignored at high temperature (such as 1500℃), if used in the furnace bottom, should be noticed.
Leave your requirements about the refractories you need. We will reply you within 24 hours. :