Our company carbon brick for sale, has good thermal stability, small coefficient of thermal expansion, high temperature resistance, resistance to the erosion of various acids, alkali, salt and organic solvents, but easy oxidation in the oxidation atmosphere.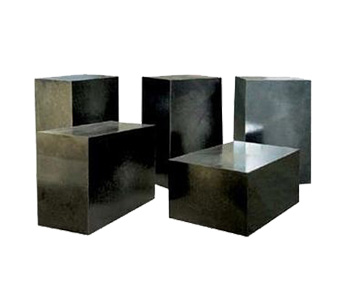 Carbon bricks are dark grey and shiny. A well-made carbon brick will not stain your hands and will make a clear sound when struck with a small hammer. High refractoriness and load softening temperature, good thermal shock resistance. Can not be dissolved slag, iron and other wetting, almost not corroded by all acid, alkali and salt and organic drugs. Good slag resistance, high temperature volume stability, high mechanical strength, good wear resistance, good electrical and thermal conductivity. In addition, carbon is easy to oxidize, whether it is the calcination of raw materials or the roasting of products and the use of products, should be carried out in the reduction atmosphere.
Carbon brick for sale, is not only widely used in metallurgical industry, but also in aluminum electrolysis cell. In addition, carbon brick has been widely used in electroplating industrial pickling tank, plating bath, dissolving tank of papermaking industry, chemical industry of the reaction tank, storage tank, oil chemical industry of the autoclave, ferroalloy industrial furnace lining (or equipment), acid or alkali liquor tank lining and piping, and smelting non-ferrous metal (such as aluminum, lead, tin, etc.) of the lining.
The carbon brick is a kind of high temperature neutral refractory made of carbon material with appropriate amount of binder. Our factory carbon brick for sale, external dimension requirement is strict, mechanical strength is good, high refractoriness.
Because of the advantages of carbon brick, it is widely used in laying furnace bottom and hearth. In recent years, the range of use continues to expand, furnace belly and lower part of furnace body also began to use carbon brick. The continuous operation time and service life of blast furnace can be increased.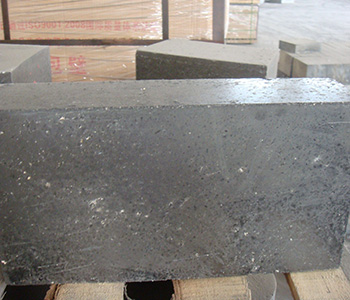 We are a high quality carbon brick manufacturer, specializing in the production of refractory products for more than 20 years, the product variety is complete, reasonable price concessions, refractory products classification in detail, is worthy of customer trust quality manufacturers. Welcome customers to consult and purchase.
Leave your requirements about the refractories you need. We will reply you within 24 hours. :