Carbon bricks manufacturing is made of coke, anthracite or graphite and tar as raw materials, after mixing, forming, in the reduction flame burning to 1450℃ and become a kind of carbon refractory. The mass fraction of carbon bricks is 88% to 90%. Able to resist the erosion of molten metal and all kinds of slag, used for masonry furnace bottom and furnace belly.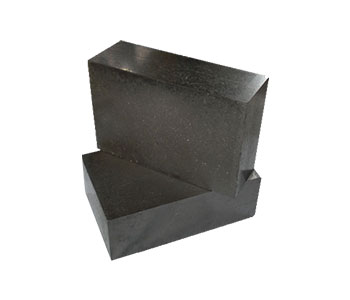 Carbon brick is a kind of high temperature neutral refractory made of carbon material with appropriate amount of binder. Carbon bricks materials include anthracite, coke and graphite, as well as asphalt, tar and anthracene oil binder. Anthracite less volatile, dense structure, production of carbon brick with it as aggregate, join metallurgical coke, asphalt as a binder. Carbon bricks manufacturing technology requirements generally carbon content ≥92%; Mechanical strength ≥25MPa; Ash content 8% or less. And external dimension requirement is strict, general product should undertake certain machine processing processing.
The carbon bricks has very high fireproof degree, the compressive strength is big, its compressive strength can reach 250 ~ 500kg/cm2. The softening point under load is much higher than that of clay bricks. Generally, the softening temperature of clay brick under load is 1400℃, while the softening temperature of carbon brick under load does not exist (i.e. the softening point is extremely high), but it must be pointed out that this is only for high quality carbon bricks with low ash content. And the slag resistance of carbon brick is very good, have taller wear-resisting intensity.
This series of refractory bricks has a small expansion coefficient and will not crack even when it is cooled rapidly at high temperature. This is a very necessary material for some parts that are easy to crack and damage (such as the bottom of the furnace), so the brick at the bottom of the furnace is made of carbon bricks.
The manufacture of high quality carbon brick, it is the coke that contains ash content to be little with very small grain size commonly (<10 millimeter), add 16 ~ 18% coal tar to stir mix mix even, break again at the same time to 6 millimeter, and then pressure molding. At the same time, the porosity was reduced. Finally, it was roasted in a sealed furnace for several days and nights at a temperature of 1000℃.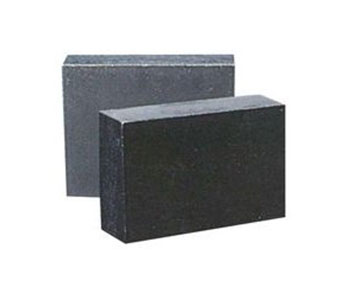 Because of the above properties, carbon brick is widely used in laying blast furnace bottom and hearth. In recent years, the range of use continues to expand, furnace belly and lower part of furnace body also began to use carbon brick. The continuous operation time and service life of blast furnace can be increased by using high quality carbon bricks manufacturing.
Leave your requirements about the refractories you need. We will reply you within 24 hours. :