As we know, the main raw materials for making magnesia chrome bricks are sintered magnesia and chromite. Magnesia chrome bricks mainly takes magnesia and chromium trioxide as the main components, and magnesite and spinel as the main mineral components of refractory products. This series refractory brick has high fire resistance, strong resistance to alkali slag erosion, good thermal stability, and this kind of firebrick also has certain adaptability to acid slag. Let me take you through the many advantages of magnesia chrome brick.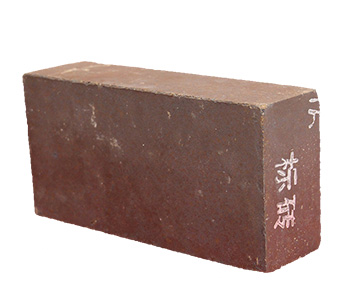 We are a high quality refractory brick manufacturer, since the production of magnesia chrome bricks, we have been making continuous improvement in the production materials and production process of magnesia chrome brick. In addition, the variety of magnesia chrome refractory brick is also increasingly rich, there are silicate combined magnesia-chrome brick, directly combined magnesia-chrome brick and high quality magnesia- chrome brick, such as fused cast magnesia-chrome brick, electrofused magnesia-chrome brick, half recombined magnesia-chrome brick and full synthetic magnesia-chrome brick.
Taking silicate-bonded magnesia-chrome brick as an example, this series of firebrick can also be called ordinary magnesia-chrome brick. This refractory brick is mainly made of chrome ore and magnesia with high content of SiO2 and CaO, and the firing temperature is about 1550℃. Its microstructure is mainly refractory grain by the melting point or softening point of low silicate together, so it is called silicate bonded magnesia chromium brick.
The main crystal phase in the matrix of silicate bonded magnesia chrome bricks is granulated magnesite, and the particles of magnesia and chromite are usually separated by the gray-white thin-film silicate cementation phase or porosity, followed by a small amount of composite spinel filling in the matrix of magnesite, but the direct binding degree is very low. The matrix is a dense network structure, most of the pores are strip, and a few of them are closed. Because the microstructure of silicate bond is not conducive to the high temperature mechanical properties and chemical corrosion resistance of ordinary magnesia- chromium refractory brick, the silicate bond magnesia-chromium brick is usually used in the parts where the performance is not demanding.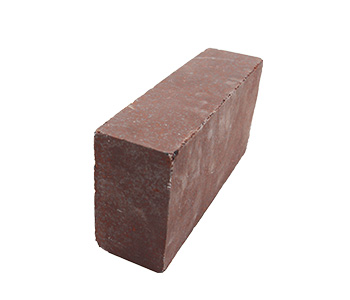 Magnesia chrome brick is mainly used in metallurgical industry, such as building open hearth furnace top, electric furnace top, furnace refining furnace and a variety of non-ferrous metal smelting furnace. The high temperature part of the wall of the ultra-high power electric furnace adopts fused cast magnesia chrome brick, the high erosion area of the refining furnace outside the furnace adopts the magnesia chrome brick made of synthetic material, the high erosion area of the non-ferrous metal flash melting furnace adopts the fused cast magnesia chrome brick, the magnesia chrome brick made of synthetic material and so on. We are an experienced refractory material manufacturer with rich production experience, high degree of production automation, exported to many countries and regions in the world.
Leave your requirements about the refractories you need. We will reply you within 24 hours. :