Alumina bubble brick is made of alumina hollow ball as the main raw material, high performance corundum super fine powder as the additive, organic material as the binder. After molding and drying, alumina hollow ball brick is fired in the kiln at 1750℃.It belongs to the category of light corundum thermal insulation brick. The refractory brick has both low thermal conductivity of thermal insulation brick and high compressive strength. It is a light thermal insulation brick that can be used normally at 1700 ℃.
Alumina bubble brick has excellent high temperature resistance and heat insulation performance, can be directly used in the high-temperature furnace lining, to reduce the weight of the furnace,
transformation of the structure, save materials, save energy, have obvious effects.
The service temperature of this type of refractory brick can reach above 1750℃, with high softening temperature under load and long service life. Alumina bubble brick volume density is small, that effectively reduce the weight of furnace body.
It has obvious thermal insulation characteristics, low thermal conductivity, can play a very good thermal insulation effect, reduce heat emission, improve thermal efficiency, so as to save energy, and energy saving effect can reach more than 30%.
Alumina bubble brick and its products are a kind of lightweight refractory material with high temperature resistance and excellent energy saving. The brick can be used as high temperature, super
high temperature heat insulation material, high temperature refractory concrete lightweight aggregate, high temperature castable and so on. It can also be used in shuttle kiln, tungsten bar furnace, induction furnace, nitriding furnace, etc.It can reduce the weight of furnace body, transform the structure, save material and energy.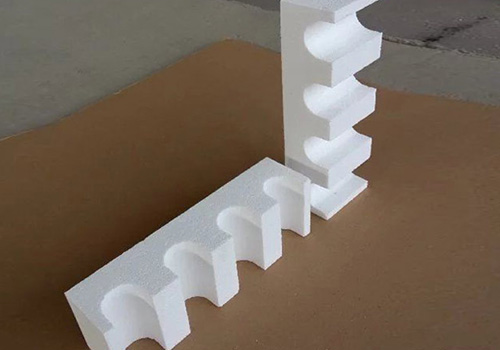 Zhengzhou Rongsheng Kiln Refractory Co.,Ltd. Is a high quality refractory factory with many years of manufacturing experience. Its products are exported to more than 60 countries and regions in the world,is the customer trust, quality inspection, high quality products, price concessions professional manufacturers.Welcome to have the purchase needs of users to contact us, we will be dedicated to serve you.