High alumina cement (formerly known as alumina cement). It is based on calcium aluminate and clinker with an alumina content of about 50% as raw material. A hydraulic cementitious material with aluminate as the main mineral component is prepared by calcining and grinding in a certain proportion. Also known as refractory cement. Its professional name is aluminate cement. Rongsheng refractory material manufacturer specializes in the production and sales of unshaped refractory materials for various thermal equipment. Including refractory castables, refractory mortar, refractory plastics, refractory ramming mass materials, etc.  Learn about the properties of high alumina cement, Or for quick access to the price of high alumina cement, please email us.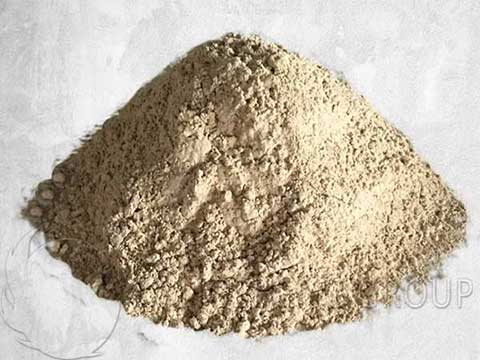 Characteristics and Applications of High Alumina Cement
The labels of high alumina cement are 625#, 725#, 925#. The raw materials of Rongsheng high alumina cement are bauxite and lime. After being configured in a certain proportion, it is calcined and ground to obtain a hydraulic cementitious material. It can be used as a binder for refractory castables.
High alumina cement has a high heat of hydration. It cannot be used in large-area concrete projects and wet and high-temperature projects. Most suitable for use in an environment of 5-35°C. Adding a certain proportion of high-temperature refractory cement to the castable can make the castable set fast and strong in construction.
High-alumina refractory cement has a strong resistance to sulfate corrosion. The cement stone structure of high alumina cement is compact, the main component is low calcium aluminate, and the calcium oxide content is very small. It is more suitable for applications with high requirements for sulfate corrosion resistance.
High alumina refractory cement has good heat resistance. In a high-temperature environment, it will always maintain a solid-state, and the strength of the cement will not change.
The requirements for the use of high alumina cement are relatively harsh. The early strength of high-alumina cement increases rapidly, and it is suitable for use in emergency rescue projects or projects with high early strength requirements. The strength of high alumina cement will decrease in the later stage, especially in a humid and hot environment above 30°C. The strength of high-alumina cement decreases faster and more obviously, which can cause serious damage to the castable structure. Therefore, it is necessary to be cautious when using high alumina cement in structural engineering.
High alumina cement has weak alkali resistance. High-alumina cement will cause corrosion when it comes into contact with alkaline solutions, and it will also cause corrosion when the concrete aggregate contains a small number of alkaline compounds. Therefore, high-alumina cement cannot be used in projects exposed to alkaline solutions.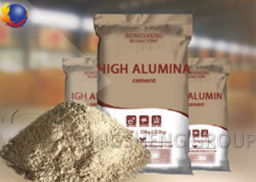 Application Properties of High Alumina Cement in Unshaped Refractories
Aluminate cement often refers to cement with calcium aluminate as the main component. Calcium aluminate cement is a basic binder for unshaped refractories, especially castable refractories. It also has another name, called high alumina cement. Its chemical composition is mainly Al2O3 and CaO, and some also contain quite a lot of Fe2O3 and SIO2.
Mineral composition of high alumina cement
The mineral composition of high alumina cement has the following five minerals. CaO·Al2O2 (CA), CaO·2A12O2 (CA2), 12CaO·7A12O3 (C12A1), and 2CaO·A12O3.SiO2 (C2AS) with some inclusions, 4CaO·Al2O3·Fe2O3 (CAF), and so on.
Heat generating characteristics of high alumina cement
High alumina cement contains 5 kinds of calcium aluminate minerals. These calcium aluminates all show intense heat generation as the hydration reaction proceeds. The heating temperature and the time to reach the maximum temperature of different types of high alumina cement single cast bodies are determined by the heating characteristics and content of the calcium aluminate contained.
Ordinary high alumina cement contains 53~55% A12O3. The temperature reaches its peak value after 5~8h, as high as 80~90℃. The high-alumina cement containing 70% A12O3, the temperature reaches the peak after 10~12h, the temperature value is 80℃. The high-alumina cement containing 80% of A12O3, the temperature reaches its peak after 8-10 hours, and the temperature at this time is 70°C.
The fast-hardening C12A, C, and AF have a higher calorific value. Therefore, the calorific value of high alumina cement will also vary depending on the calcium aluminate content. If too much high-alumina cement containing C12A or CAF as the main component is added to the castable refractory, it will cause concentrated heating, and the water in the hardened castable will evaporate violently, causing cracks and surface peeling. Therefore, it is very important to choose the amount and quality of cement.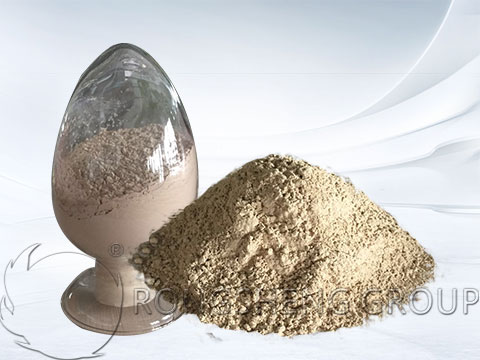 Refractory properties of high alumina cement
Aluminate cement is a type of binding agent that can play a binding role at room temperature and high temperature also called a permanent binding agent. The pros and cons of its fire resistance are extremely important to the influence of monolithic refractories. Generally speaking, refractory properties of high alumina cement, the higher the Fe2O3 content in cement, the lower its fire resistance. The type and content of calcium aluminate affect the fire resistance of cement. The practice has shown that ordinary high-alumina cement is used below 1300°C. High alumina cement (alumina cement) is used below 1500°C. Low calcium and high alumina cement (advanced high alumina cement) is used at a temperature higher than 1600°C.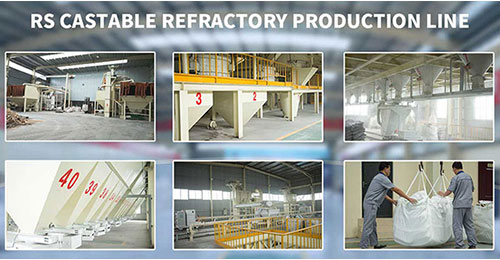 Contact Rongsheng Manufacturer
Rongsheng Refractory Manufacturer
Rongsheng refractory manufacturer is an experienced manufacturer of refractory bricks and refractory castables. Rongsheng's refractory products have been sold to more than 60 countries and regions all over the world. For example, India, Pakistan, Kuwait, South Africa, Malaysia, Vietnam, Netherlands, Philippines, Singapore, Egypt, Russia, etc. Rongsheng's refractory brick products, monolithic refractory products, and metallurgical auxiliary materials related products have high quality in the same industry. Rongsheng's customer service is also very satisfying. Get more information and prices of high alumina cement. Please leave your specific requirements on our website page, or email us. We will get back to you as soon as possible.
Leave your requirements about the refractories you need. We will reply you within 24 hours. :