Everyone knows that refractories are inorganic non-metallic materials with refractoriness not lower than 1580°C. Refractory materials must maintain stable chemical and physical properties at high temperatures to resist thermal shock or chemical attack. However, if you think that the chemical properties of refractories are the same, you are quite wrong! In fact, according to the introduction of the Rongsheng refractory material manufacturer, the common refractory materials can be divided into acidic, neutral, and basic refractories according to their chemical properties. Next, let's learn about various types of refractory materials, as well as the characteristics and applications of Alkaline Refractory Bricks.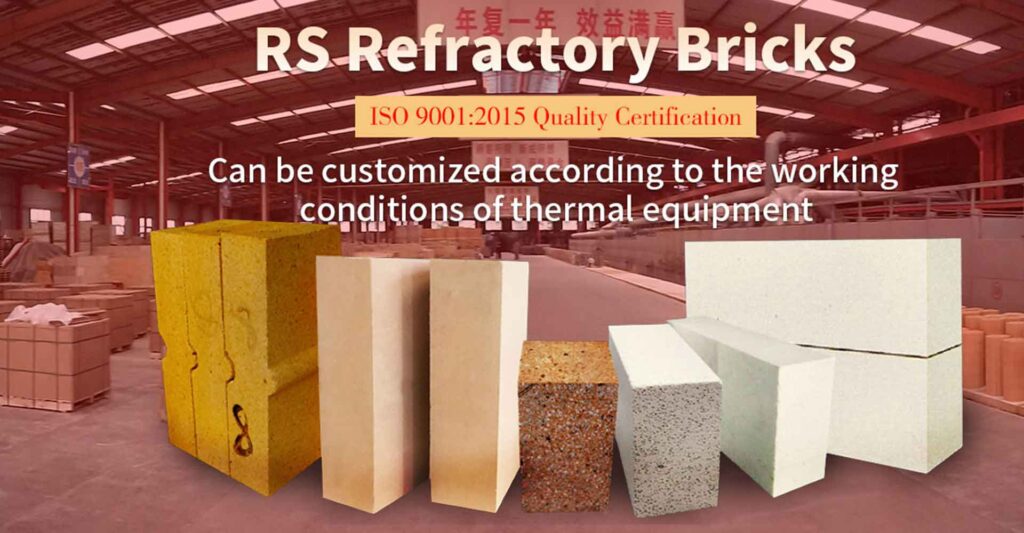 Various Types of Refractory Materials
Acidic refractories usually refer to refractories with SiO2 content greater than 93%. Its main feature is that it can resist the erosion of acid slag at high temperatures, but it is also easy to react with alkaline slag.
Neutral refractories are refractory materials that are not easy to react with acidic or alkaline slag at high temperatures. Neutral refractories include carbon refractories and chrome refractories.
Next, we need to learn more about basic refractories. As the name suggests, alkaline refractories are refractory materials that have strong corrosion resistance to alkaline slag.
Basic Refractories
Basic refractories generally refer to refractories with magnesium oxide and calcium oxide as the main components. This type of refractory has high refractoriness and strong resistance to alkaline slag. Alkaline refractories are mainly used in alkaline steelmaking furnaces and non-ferrous metal smelting furnaces, and they are often used in the cement industry.
Alkaline refractory materials mainly include magnesia bricks, magnesia chrome bricks, forsterite, Alcoa, white jade, and lime. Among them, magnesia, dolomite, and limestone are strongly alkaline. The magnesia bricks and magnesia chrome bricks, forsterite, and spinel are weak alkalines.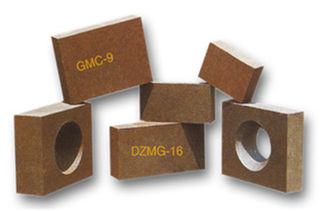 Several Kinds of Alkaline Refractory Bricks
The alkaline refractory brick that we often see is magnesia brick. Among them, magnesia bricks containing more than 80% to 85% of magnesium oxide have good resistance to alkaline slag and iron slag. The refractoriness is higher than that of fireclay bricks and silica bricks. Mainly used in an open-hearth furnace, oxygen blowing converter, electric furnace, non-ferrous metal smelting equipment, and some high-temperature equipment.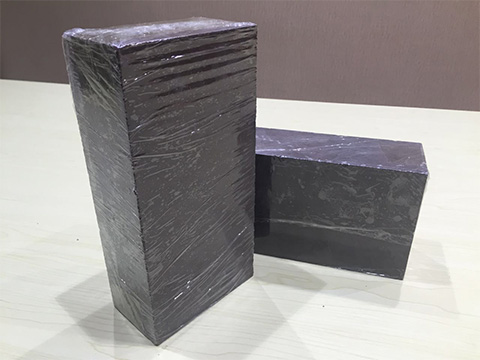 Magnesia Chrome Brick
Magnesia chrome bricks are made of 40% to 80% sintered magnesia and 20% to 60% chromite, fired at a temperature of 1650°C. Magnesia chrome bricks can also be cast by electrofusion to produce fused cast magnesia chrome bricks. The main crystal phase is periclase, and the binding phase is magnesia-chromium spinel. During the firing process of magnesia chrome brick, the atmosphere has a great influence on its structure. In an oxidizing atmosphere, a lot of spinels enters the solid solution formed with periclase, while FeO in the ferrite phase is oxidized. The oxidizing atmosphere causes the growth of periclase grains and the increase of precipitated spinel. The reducing atmosphere reduces the metal oxides to iron-chromium metal. It should be used under the conditions of high temperature, slag corrosion, and rapid temperature change. It is more effective when used in similar working conditions as magnesia alumina bricks, such as open-hearth furnace tops, non-ferrous metal smelting furnaces, high-temperature zones of cement kilns and glass kiln regenerators. However, it is not suitable to be used in conditions where the atmosphere changes frequently.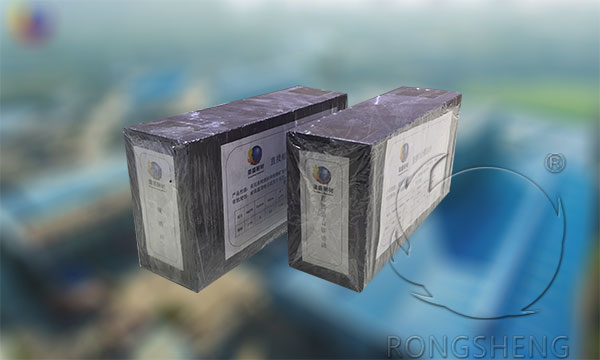 Direct Bonded Magnesia Chrome Brick
Directly bonded magnesia-chrome bricks have high resistance to high temperature, SiO2 erosion, and oxidation-reduction resistance. At the same time, it has a high resistance to high-temperature strength and mechanical stress, and good kiln hanging performance, which is widely used in cement kiln burning zone. When the magnesia chrome brick is used, under the action of alkali or sulfur, the stable trivalent chromium is converted into hexavalent chromium with strong oxidation ability, which will cause extremely serious harm to the human body. Since the mid-1980s, countries around the world have formulated a series of environmental protection and sanitation standards to restrict the use of magnesia chrome bricks. In the 1990s, due to the excellent performance and low price of magnesia-chrome bricks, directly bonded magnesia-chrome bricks with better performance than magnesia-chrome bricks are being used in many countries and regions. Directly combined with magnesia-chrome bricks, it will be used in large-scale precalcining kilns with harsh working conditions.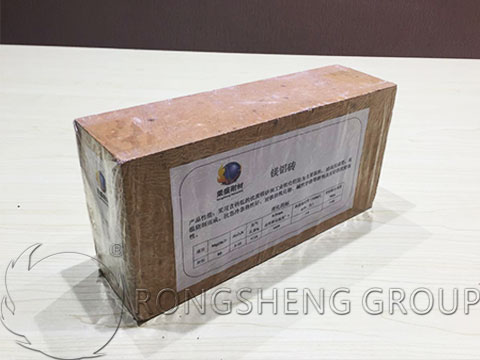 Magnesia alumina brick
Magnesia alumina bricks use sintered magnesia as the main raw material, adding an appropriate amount of raw materials rich in Al2O3, such as high alumina bauxite or raw or clinker. It is made by sintering at a temperature of 1580~1620℃ with sulfite pulp waste liquid as a binder. The mineral phase composition of magnesia alumina bricks is based on periclase as the main crystal phase, magnesia alumina spinel (MgO • A12O3) as the matrix, and combined magnesia refractory products. Therefore, the magnesia alumina brick products have excellent thermal shock resistance and high load softening temperature, so they can also be used in places subject to periodic temperature fluctuations. For example, it is used in an open-hearth furnace roof, the high-temperature zone of cement kiln and regenerator of glass melting furnace, etc., the use effect is obviously better than ordinary magnesia brick. It can also be used on the roof of other high-temperature kilns and high-temperature tunnel kilns.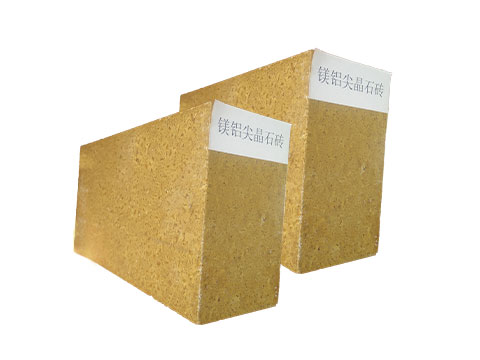 Spinel Brick
Spinel refractory bricks appeared in the 1990s. It not only has a strong ability to hang kiln skins. And it has great advantages in resistance to alkali, sulfur melt and liquid phase erosion of clinker, resistance to mechanical stress caused by thermal shock and kiln body deformation, and resistance to thermal load. This makes it the mainstream of alkaline brick technology development in the world today. Among them, magnesia-chromium spinel bricks are used in the cement firing zone and the upper transition zone. They have the advantages of high refractoriness, good elastic structure, and good thermodynamic corrosion resistance, which can replace magnesia-chrome bricks and general alkaline bricks. Magnesium-iron spinel bricks and magnesia-manganese spinel bricks are commonly known as active spinel bricks. Magnesium-iron spinel brick is a new variety that appeared in the late 1990s, with high refractoriness and strong oxidation resistance. Compared with dolomite bricks and magnesia-chrome bricks, this type of spinel brick has higher unloading and thermochemical properties. The refractoriness of magnesium-manganese spinel bricks is higher than that of magnesium-iron spinel, the activity of manganese ions is higher, and it has stronger resistance to alkali, chlorine, and sulfur corrosion.
Magnesia Zirconium Brick
Magnesia-zirconia bricks have high refractoriness. The melting point of zirconia is 2715℃, and the temperature exceeds 1660℃ before being corroded by clinker. Another feature of zirconia particles is that microcracks are formed around the particles to absorb external stress. Under hot and cold conditions, it has greater breaking strength. It has obvious advantages in the corrosion resistance of the clinker liquid phase, the influence of the redox atmosphere, and the compressive strength. Early magnesia-zirconium bricks had the characteristic of higher thermal conductivity than spinel bricks, and this situation has been improved. Magnesia-zirconium bricks have excellent properties and are used in cement kilns with harsh working conditions. On the premise of further improving performance and maintaining excellent performance, the production cost is reduced.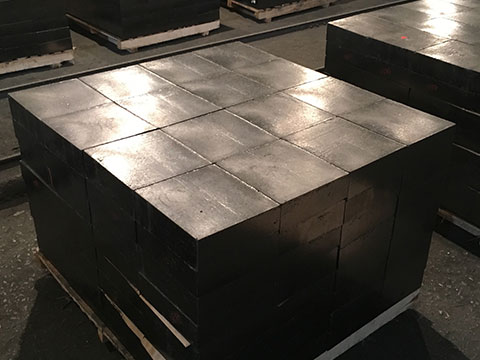 Magnesia carbon brick
Magnesia-carbon bricks are made of sintered magnesia or fused magnesia as the main raw material and added with the appropriate amount of graphite and carbon-containing organic binders through high-pressure forming. It contains 10%-40% of C and is a carbon-bonded magnesia refractory product. Its slag resistance is good, and the structure is not easy to peel off. Moreover, it has good thermal shock resistance and is not easy to produce thermal cracking, so it is suitable for places with severe slag corrosion and sudden temperature changes. This kind of product has now become the main material of the converter lining and electric furnace wall of oxygen steelmaking. However, this material should not be used directly in a strong oxidizing atmosphere.
Rongsheng Refractory Bricks Manufacturer
Rongsheng refractory brick manufacturer mainly produces and sells various refractory products. Including magnesia chrome bricks, magnesia alumina bricks, magnesia bricks, high alumina bricks, mullite bricks, corundum bricks, sillimanite bricks, etc. There are also ladle castables, unshaped refractory materials for electric furnaces, and wear-resistant refractory castables. Our refractory products have been sold in more than 60 countries and regions around the world, for example, Malaysia, South Africa, India, Indonesia, Pakistan, Netherlands, Kuwait, Kenya, Russia, United States, Philippines, Vietnam, etc. If you need to buy alkaline refractory bricks, please leave your specific requirements on the form on our website page. We will provide you with high-quality refractory bricks and satisfactory service.
Leave your requirements about the refractories you need. We will reply you within 24 hours. :