Generally speaking, the fireproof degree of clay brick and silicon brick is equal, as high as 1690 ~ 1730℃, but the softening temperature of load is lower than silicon brick 200℃ above. This is because the clay brick contains nearly half of the low melting point amorphous glass phase in addition to the high refractory mullite crystals. Clay firebrick manufacturing belongs to a major variety of silica-aluminum products, which is made of clay clinker as aggregate and refractory clay as binder with Al2O3 content of 30-48%.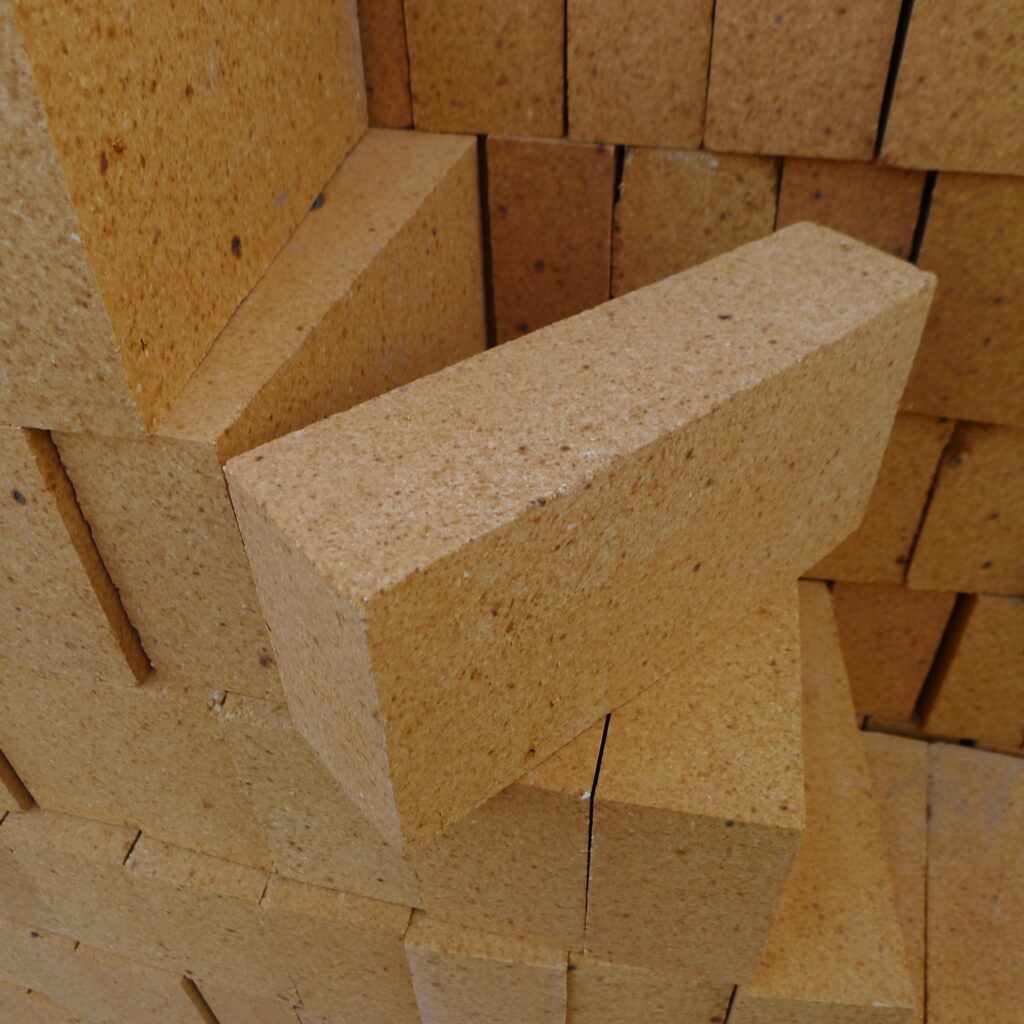 This series of refractory bricks is mainly used for heating furnace, glass furnace, cement furnace, chemical fertilizer gasifier, blast furnace, hot air furnace, coking furnace, electric furnace, casting and casting steel brick, etc. As we know, in the temperature range of 0 ~ 1000℃, the volume of clay firebrick uniformly expands with the increase of temperature, and the linear expansion curve is approximately a straight line, with the linear expansion rate of 0.6% ~ 0.7%, which is only about half of that of silicon brick. When the temperature reaches 1200℃ and then continues to rise, its volume will begin to shrink from the maximum expansion. When the temperature exceeds 1200℃, the low-melting substances in the clay bricks gradually melt, and the particles are closely related to each other due to the effect of surface tension, resulting in volume shrinkage.
The clay firebrick manufacturing products are generally divided into standard type, general type, special type, but also according to the requirements of special production. If there is no brick pattern required by Demander in the standard, it shall be produced according to demander's drawing. We can provide customized services according to the drawings provided by customers. Welcome to consult and purchase.
Clay firebrick manufacturing can be divided into hot air furnace, blast furnace and clay firebricks for glass kiln according to their uses. The clay firebrick used in blast furnace is mainly used for lining, and it is also used in the throat, body and cylinder of small blast furnace. Clay bricks for blast furnace should have better performance than ordinary clay firebricks. Specifically, when the fracture width of the cross section of clay firebricks for blast furnace is no more than 0.25mm, the length is not limited. When the width of the layer is 0.26-0.5mm, the length shall not be greater than 15mm.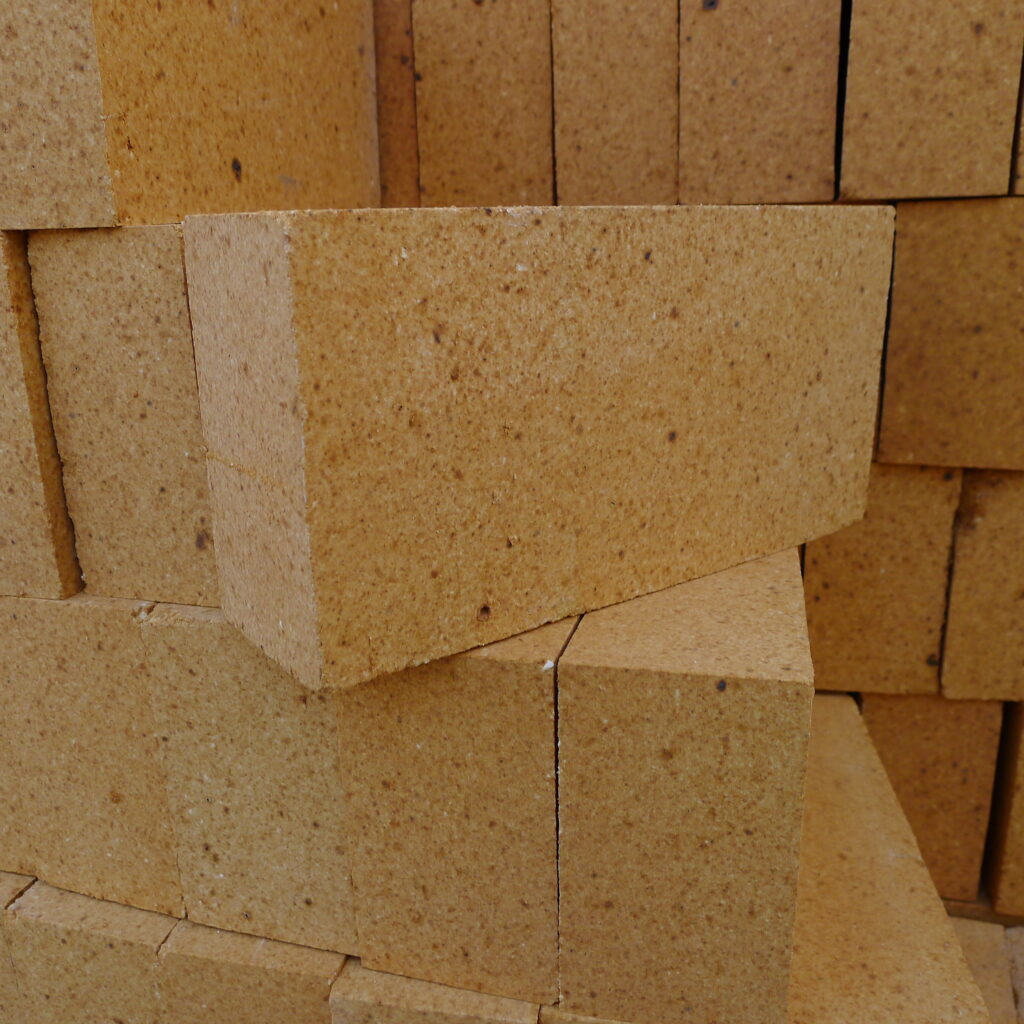 The clay firebrick used in hot air furnace is mainly used for laying the regenerator and partition wall of hot air furnace. Clay firebricks used in hot air furnace should have low creep, high softening temperature under load and good thermal shock resistance. The single weight of clay bricks for glass shall be more than 50kg. Length ≤400mm, layer width 0.26-0.5mm; The length is greater than 400mm, and the layer crack width is 0.26. Cracks with a thickness of less than 0.25mm are not limited to the length; There should be no pores or cracks greater than 1mm in the section.
Leave your requirements about the refractories you need. We will reply you within 24 hours. :