Magnesium-aluminum spinel bricks are based on magnesia-alumina spinel ((MgAl2O4 abbreviated as MA)). Alkaline refractory products are made of high-quality high-purity magnesia and Al2O3-containing ore through batching, mixing, billet making, drying, and firing. It is known for its thermal shock resistance is better than that of magnesia bricks. It is widely used in masonry roofs of cement rotary kilns, lime rotary kilns, open hearth furnaces, and electric furnaces.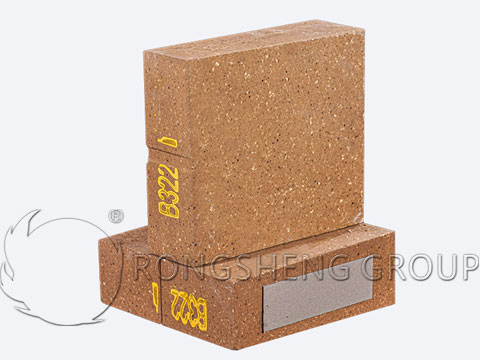 Magnesia-alumina spinel bricks are magnesia bricks with magnesia-alumina spinel as the main mineral produced by adding alumina to the ingredients in order to improve the thermal stability of magnesia bricks. The advantage of magnesia alumina spinel brick is its good thermal stability. In the process of use, it will react with the clinker, and then form a thin layer of calcium aluminate protective layer on the surface of the brick, so that the liquid is not easy to penetrate. Therefore, its anti-stripping performance is better than that of directly bonding magnesia-chrome bricks. In the cooling zone and transition zone of the kiln, the service life can be doubled compared with the direct combination of magnesia-chrome bricks.
Application of Magnesia Alumina Spinel Brick
The application of magnesia alumina spinel brick is mainly reflected in the following two aspects.
One is to replace magnesia-chrome sand to make magnesia-alumina spinel bricks for cement rotary kiln. It not only avoids chromium pollution but also has good peeling resistance.
Second, it is used to make ladle castables, which greatly improves the corrosion resistance of the steel lining. It is widely used in refractory materials for steelmaking. The preparation of high-quality pre-synthesized spinel provides new raw materials for the production of amorphous and shaped high-purity refractory materials.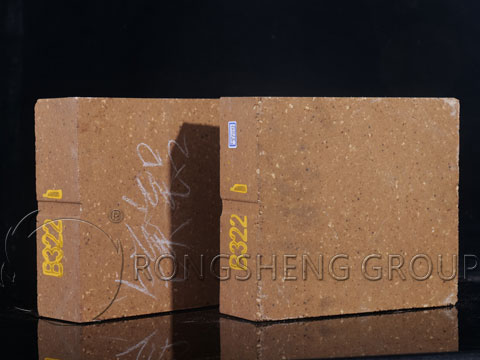 Application Advantages of Magnesia-Aluminum Spinel Bricks for Cement Kilns
Magnesia-aluminum spinel bricks have excellent performance. Therefore, it has been widely used as a masonry material for the top of high-temperature smelting furnaces such as large-scale cement rotary kilns and reverberatory furnaces for copper smelting in our country. And achieved the effect of prolonging the life of the furnace. Cement kiln lining materials can be safely used for more than 365 days, large open hearth furnaces can reach about 300 furnaces, and small and medium open hearth furnaces can exceed 1,000 furnaces. The main performance characteristics include the following points.
The performance of magnesia-alumina spinel bricks has good thermal shock stability. It can withstand 20~25 times water cooling and more than 100 times air cooling, or even more. This is its most prominent advantage. Studies suggest that the good thermal shock stability of magnesia-alumina spinel bricks is due to the fact that magnesia-alumina spinel and periclase belong to the cubic crystal system. The thermal expansion along each crystal axis direction is the same, so the expansion and contraction are relatively uniform when the temperature fluctuates, and the thermal stress generated is small. The part where the temperature difference of the kiln changes is good, and it is used in the transition zone of the cement kiln.
The main performance of magnesia-alumina spinel bricks is slightly stronger than that of magnesia bricks. Due to the higher melting point of magnesia-alumina spinel itself, the load softening temperature of magnesia-alumina bricks is better than that of magnesia bricks, which can reach 1650 ~ 1700 ℃.
The ability of magnesium aluminum spinel to protect periclase particles from slag erosion is stronger than that of calcium magnesium olivine. Therefore, the ability of magnesia-alumina spinel bricks to resist alkaline slag and iron oxide slag is stronger than that of magnesia bricks.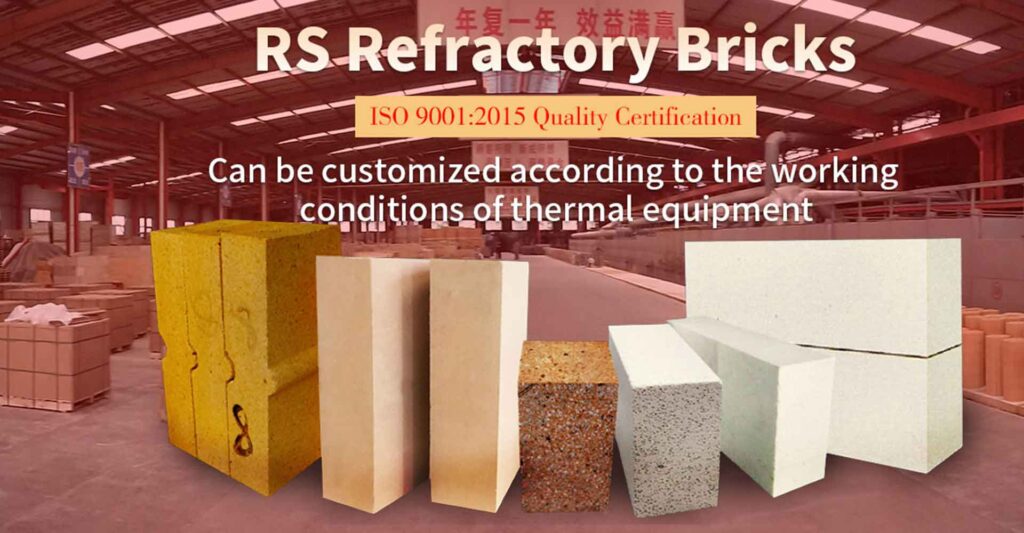 Rongsheng Refractory Brick Manufacturer
As an important part of refractories for cement kilns, magnesia-alumina spinel bricks are widely used in various large and medium-sized lime kilns such as rotary kilns, sleeve kilns, and shaft kilns. Rongsheng refractory manufacturers can provide clay bricks, insulation bricks, castables, high alumina bricks, phosphate bricks, magnesia alumina spinel bricks, etc. for various thermal kiln equipment. Rongsheng's professional refractory technical team provides solutions for kiln lining problems. We have extensive experience in both monolithic refractory linings and refractory brick linings. Contact us for free samples and price information.
Leave your requirements about the refractories you need. We will reply you within 24 hours. :