Steel fiber refractory castable is made of super grade bauxite clinker as aggregate, high quality bauxite clinker and corundum fine powder as matrix, super powder and other composite materials as binder and additive, plus heat-resistant stainless steel fiber. At the same time, due to the addition of steel fiber in the production process, the overall strength of the furnace wall after pouring the material has been greatly enhanced.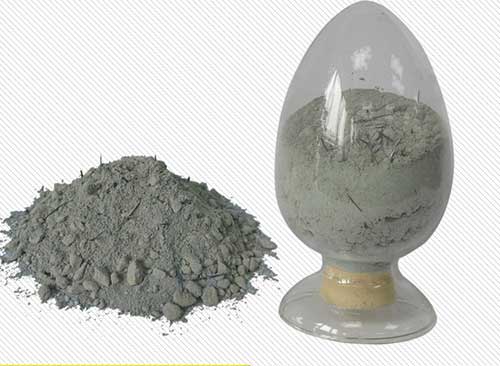 The steel fiber refractory castable has strong wear resistance at high temperature. Due to the addition of a certain amount of heat-resistant stainless steel fiber in its batchings, difference between the aggregate and the matrix in the material in the high temperature state is prevented, and the stress caused by the change of temperature gradient in the start-up and stopping of the furnace leads to the destruction of the furnace wall.
This series of refractory castable has the characteristics of high strength, good toughness, good thermal shock stability, strong anti-spalling and abrasion resistance, etc. It is used for the parts with large temperature gradient change and easy spalling and damage. Widely used in cement rotary kiln kiln mouth, cooling machine, coal injection pipe, decomposition furnace, preheater and other parts.
The key of steel fiber refractory castable is to add chemical fiber of high temperature resistant stainless steel into the refractory castable, so that the refractory castable has higher compressive strength and thermal shock, and then improve the wear resistance and service life of the raw material.Welcome you to buy refractory castable needs of users, contact us to communicate, we will give you the best quality service.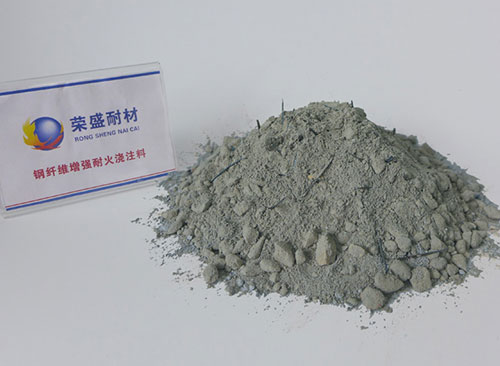 Zhengzhou Rongsheng Kiln Refractory Co.,Ltd. is professional refractory material manufacturer,professional production of refractory materials for more than 20 years, the products sold all over the world, high quality, customer consistent affirmation and trust, welcome to purchase.