Ceramic fiber blanket is called aluminosilicate fiber blanket again, because its main component is alumina, and alumina is the main component of porcelain, so be called ceramic fiber blanket.Ceramic fiber blanket has many used, industrial and life can be seen everywhere.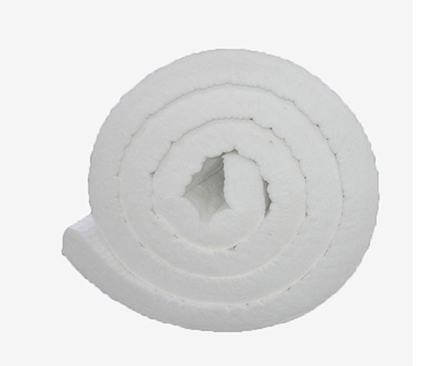 Ceramic fiber blanket is formed by special aluminum silicate ceramic fiber filament through special double-sided needling process. The interweave degree, anti-layering property, tensile strength and surface flatness of the fibers were greatly improved after double-sided needling. The fiber blanket does not contain any organic binder to ensure that the ceramic fiber blanket has good manufacturability and stability under high and low temperature conditions.
This type of ceramic fiber products are made by specially enhanced needling process, without any binder or other components. Through enhanced needling process, the interweaving degree of the fiber and the anti-layering performance of the blanket are correspondingly improved, which can not affect its flexibility, but also have a good tensile strength. The installation method is simple and the construction speed of furnace lining is greatly accelerated.
The ceramic fiber blanket has excellent thermal shock resistance, low thermal conductivity and low heat capacity, good mechanical strength and easy to process and install fast, set fire resistance, heat insulation, heat preservation and one. And is widely used in aerospace, steel, petrochemical high temperature insulation; Military equipment fire insulation; Insulation of wall lining and back lining of industrial kilns and heating devices; Thermal insulation of high temperature equipment; High temperature pipe insulation; Insulation and fire protection of electrical components; High temperature gasket; Modules, folding block raw materials.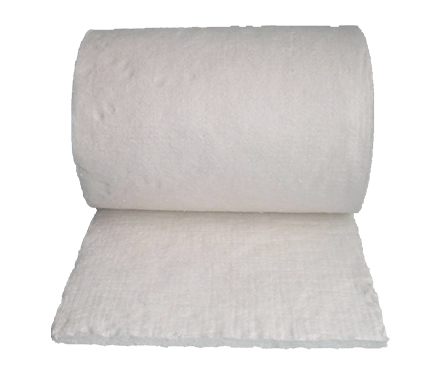 We are a professional ceramic fiber insulation material manufacturer, is a high quality ceramic fiber blanket supplier, production experience, strong technical force, sales network is sound, welcome customers to consult the purchase, we will wholeheartedly serve you.