At present, wear-resistant refractory materials of circulating fluidized bed boilers in China can be divided into the following three categories according to their functions. (1) Bricks, castables, plastics, and mortar made of wear-resistant refractory materials. (2) Bricks, castables, and mortars of refractory materials. (3) Bricks, castables, and mortars of refractory insulation materials. The commonly used varieties of wear-resistant refractory materials include phosphate bricks and castables, sillimanite bricks and castables, and silicon carbide bricks. And castables, corundum bricks, and castables, wear-resistant refractory bricks, and castables. The most high-end products include silicon nitride and silicon carbide products.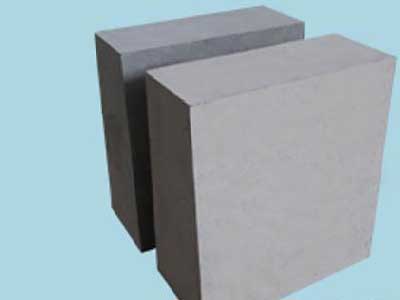 Phosphate Brick
Phosphate bricks are usually used in the range of 1200~1600°C and are non-burned bricks that have been heat-treated at low temperatures (500°C). The design materials of early circulating fluidized bed boilers mostly used phosphate bricks and phosphate castables. Because there is no high-temperature sintering process, and because the circulating fluidized bed boiler is operated in the range of 850~900℃. At this temperature, the physical properties of the refractory material are unstable, and the wear resistance cannot be fully exerted. Although the use of phosphate materials in circulating fluidized bed boilers has its shortcomings, its price can be accepted by various manufacturers.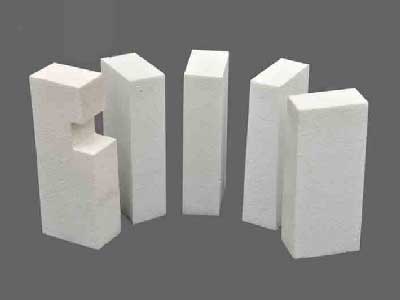 Sillimanite Brick
The addition of sillimanite into refractory materials can increase the load softening temperature by 100-150°C and is a high-quality refractory material. The temperature at which the refractory material changes is 1450~1600°C, and the sillimanite brick molding and sintering temperature reach this temperature. Therefore, sillimanite brick is an ideal wear-resistant refractory material on CFB.
Silicon Carbide Products
Silicon carbide products have high wear resistance and good thermal shock stability when used under high temperature and oxygen-free atmosphere. After sintering at a certain temperature, a protective glaze layer can be formed on the surface. There is a small amount of oxidizing atmosphere in the combustion of a circulating fluidized bed boiler, and the use effect is not good.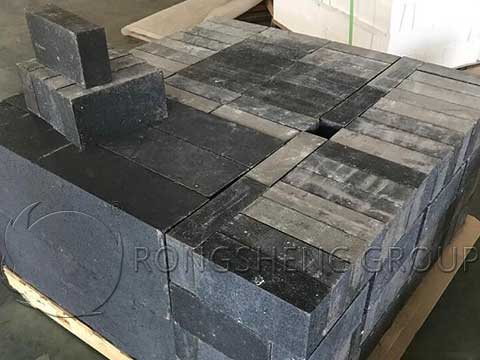 Corundum products
The corundum varieties used in circulating fluidized bed boilers are white corundum, high-aluminum corundum (also called sub-white corundum), and brown corundum. The main properties of corundum are high refractoriness, high bulk density, and good wear resistance. However, its thermal shock stability is poor, which brings difficulties to the use of circulating fluidized bed boilers. According to what has been learned, corundum castables often collapse during use. The reason lies in the fact that there are more pressure and an increase in the boiler operation, and the temperature changes frequently in a short period of time, which shortens the service life of refractories. Another factor is the low temperature of the boiler, the refractory material cannot reach the sintering temperature, and the wear resistance cannot be fully exerted.
Wide Application of Sillimanite Bricks
(1) Sillimanite bricks have been used as the roof of small electric furnaces. It has some advantages that silica bricks do not have, such as uniform thermal expansion, low linear expansion coefficient, and no need for expansion joints. Because the price is 3 to 4 times that of silica bricks, it has not been able to expand its use.
(2) Andalusite bricks or sillimanite bricks are used for the silica brick vault part of the large-scale blast furnace hot blast stove, the middle part of the combustion chamber, the regenerator, the middle and high-temperature zone of checker brick, and the lower part of the combustion chamber above the burner top surface. Andalusite bricks or sillimanite bricks can also be used for checker bricks 15 floors above the grate.
(3) Different parts of the coke oven body have different tasks, temperature, load, mechanical damage, and medium erosion. The refractory materials used in each part also have different properties. The work of the carbonization chamber is periodic. The surface temperature of the furnace wall drops to about 600°C during coal charging, and the surface temperature of the furnace wall is 1000-1100°C at the end of coke. The walls and bottom of the carbonization chamber are built with silica bricks. The furnace heads at both ends, due to the sudden temperature change when the furnace door is opened, dropped from 1000°C to below 500°C, exceeding the temperature limit (573°C) for the volume stability of silica bricks. Therefore, the furnace head uses clay bricks with good thermal shock resistance, and some manufacturers use high alumina bricks, sillimanite bricks, and andalusite bricks for masonry.
(4) Compared with clay bricks, sillimanite bricks and mullite bricks have a higher softening point under high-temperature load in the glass furnace. It has a dense and fine-grained structure, which is not easy to cause bubbles in the glass liquid and is very suitable for the structure of the discharge port.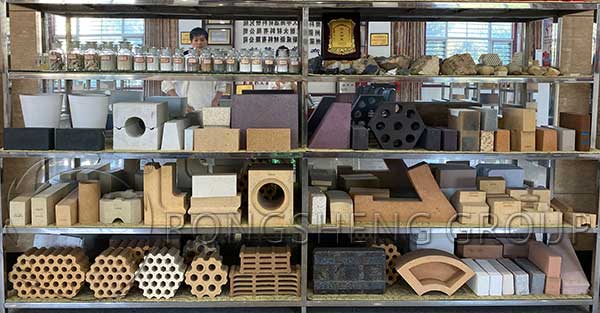 Rongsheng Refractory Manufacturer
Rongsheng is an experienced refractory manufacturer. Rongsheng has customers in more than 60 countries all over the world. Rongsheng's refractory brick factory and fully automatic unshaped refractory production line aim to provide high-quality refractory products for thermal furnace equipment. Rongsheng's refractory products mainly include alumina bricks, magnesia bricks, magnesia spinel bricks, silica mullite bricks, silica bricks, sillimanite bricks, corundum bricks, zirconium corundum bricks, etc. There are also wear-resistant refractory castables, plastics, ramming materials, and so on. If you want to get the ex-factory price of refractory lining materials, please contact us. We will provide you with the cheapest quotation according to your specific needs.
Leave your requirements about the refractories you need. We will reply you within 24 hours. :