Clay brick is one of the main products of silica-aluminum series, which is made of clay clinker as aggregate and refractory clay as binder with Al2O3 content of 30-48%. Clay refractory bricks is mainly used for heating furnace, glass furnace, cement furnace, chemical fertilizer gasifier, blast furnace, hot air furnace, coking furnace, electric furnace, casting and casting steel brick, etc.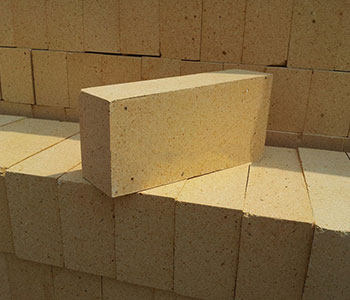 The burning process of clay refractory bricks is mainly the process of the continuous decomposition of kaolinite to mullite (3Al2O3·2SiO2) crystallization. SiO2 and Al2O3 in clay brick form low melting point silicates with impurities in the firing process, surrounded by mullite crystals. Clay bricks are made of local materials, cheap, durable, and have the advantages of fire prevention, heat insulation, sound insulation, moisture absorption, etc., which are widely used in civil construction projects. Scrap bricks can also be used as aggregate for concrete. In order to improve the disadvantages of ordinary clay brick, such as small size, heavy weight and high soil consumption, it is developing towards light weight, high strength, hollow and large size.
The fireproof degree of clay brick is equal to that of silicon brick, up to 1690~1730℃, but the softening temperature of load is more than 200℃ lower than that of silicon brick. In addition to high refractoriness of mullite crystals, clay bricks also contain nearly half of the amorphous glass phase with low melting point. In the temperature range of 0~1000℃, the volume of clay brick uniformly expands with the increase of temperature, and the linear expansion curve is approximately a straight line, with the linear expansion rate of 0.6%~0.7%, which is only about half of that of silicon brick. When the temperature reaches 1200℃ and then continues to rise, its volume will begin to shrink from the maximum expansion. The residual shrinkage of clay bricks results in the loosening of mortar joints in masonry, which is a major disadvantage of clay bricks. When the temperature exceeds 1200℃, the low-melting substances in the clay bricks gradually melt, and the particles are closely related to each other due to the effect of surface tension, resulting in volume shrinkage.
This series of refractory bricks is the largest of all firebricks. It is to use 50% soft clay and 50% hard clay clinker, according to certain granularity requirements for batching, after molding, drying, burning in 1300 ~ 1400℃ high temperature. Clay refractory bricks belongs to weak acid refractory products, can resist the erosion of acid slag and acid gas, the resistance to alkaline material is slightly poor. The clay brick has good thermal performance and rapid cooling and rapid heating resistance, which is enhanced with the increase of Al2O3 content.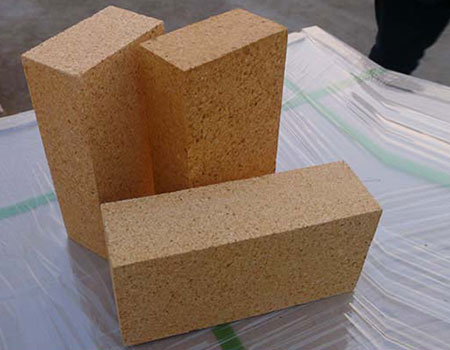 Clay firebrick is widely used in kilns, hot air furnaces and other process equipment. Its advantages will only make it more widely used, its masonry methods varied, and users can choose their own. Firebrick is an indispensable part of high temperature industrial furnace, which can help industrial furnace resist high temperature erosion, improve furnace performance and efficiency, and is also an important line of defense for furnace.
Leave your requirements about the refractories you need. We will reply you within 24 hours. :