The proportion of high-alumina castables in the lining field of monolithic refractory lining materials is the largest. But in the harsh working atmosphere of the kiln lining, how can we enhance the corrosion resistance of the high-aluminum castable to meet the needs of the kiln lining?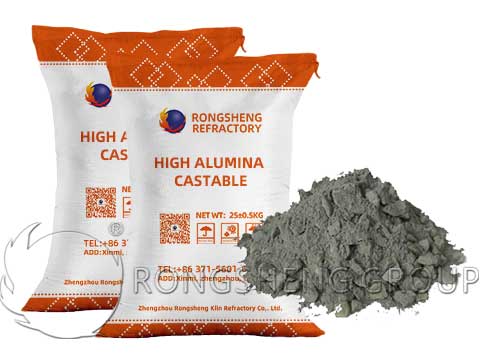 Analyzed from the corrosion depth, the high-aluminum castable with chromium oxide has good corrosion resistance. This product has a wide range of applications, low cost, and strong corrosion resistance. It is called aluminum-chromium high-aluminum castable in the refractory industry.
The addition of chromium oxide can make the castable more dense and crystallized. After being added in a scientific proportion, not only the refractoriness of the castable will not decrease, but it will also increase. And it can effectively improve the slag corrosion resistance.
Adding chromium oxide to refractory bricks can also improve slag resistance and creep resistance. Because chromium spinel and mullite layers are formed at the brick interface, the performance of the matrix can be improved. The same applies to castables, adding chromium oxide can also improve its slag corrosion resistance.
If you want to improve the wear resistance of the castable, it is necessary to add a reasonable composition of silicon carbide in the proportioning ratio. The high-aluminum castable prepared with this formula has high strength and wear resistance, and can be used in special areas where the inner lining is worn. For example, the lining of the phantom fluidized bed boiler needs to add a high wear-resistant castable of silicon carbide to meet the requirements of use.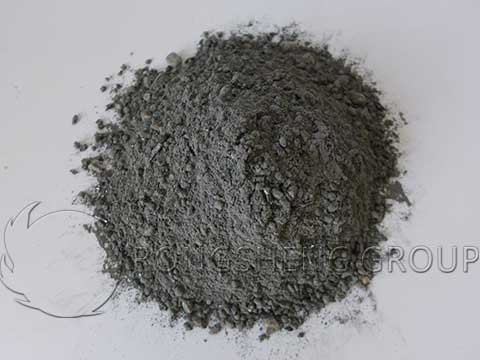 If the waste incineration rotary kiln is severely corrosive, it is necessary to use high-aluminum castables with chromium oxide to meet the corrosive requirements. The proportion of addition is adjusted according to the corrosiveness of the use area. Because of the high price of chromium oxide, the production cost and use cost must also be considered.
In short, regardless of the corrosion resistance or wear resistance of high alumina castables, it must be determined according to the corrosion and wear resistance. The addition amount is also determined according to the tolerance of the refractory material. Not only to satisfy the user but also to consider the cost.
Because refractory castables are widely used in industrial furnaces such as circulating fluidized bed boilers, aluminum melting furnaces, intermediate frequency furnaces, coreless induction furnaces, rotary kilns, and other industrial furnaces in power plants. In addition, the construction of the castable is convenient and the construction is convenient and fast. It has excellent performance as a refractory lining material and can effectively extend the service life of the refractory lining. To get the price of high-quality high-aluminum refractory castables for free, please contact us.
Leave your requirements about the refractories you need. We will reply you within 24 hours. :