Dolomite brick is a refractory product made from calcined dolomite sand. Usually contains more than 40% CaO, more than 35% MgO, and a small amount of SiO2, Al2O3, Fe2O3 and other impurities. The CaO/MgO ratio of natural dolomite fluctuates greatly. If the CaO/MgO ratio of brick is less than 1.39, it is called magnesite dolomite brick. Dolomite refractory bricks can be divided into: tar (asphalt) combined brick, light burning oil immersion brick and burning oil immersion brick. Dolomite brick contains free CaO, which is easy to be hydrated and cracked in air, so it is not suitable for long-term storage.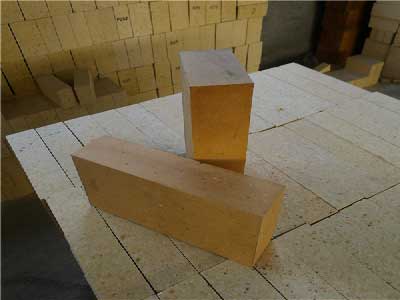 Dolomite is a compound salt of calcium carbonate and magnesium carbonate. Dolomite refractory bricks molecular formula is CaCO3·MgCO3, hexagonal system, specific gravity 2.80-2.99, Mohs hardness 3.5-4.5, theoretical composition caO30.41%, MGO21.87%, Co247.72%, CaO/MgO ratio 1.39. In recent years, in addition to using natural dolomite sand as raw material, synthetic magnesia dolomite sand made from sea water and lime milk is also used to produce high-quality magnesia dolomite bricks.
Dolomite refractory bricks is widely used in basic converter. The bOF lining mainly uses tar-combined dolomite brick and tar- combined magnesite dolomite brick. Some factories use light burning oil immersion and burning oil immersion magnesite dolomite brick in vulnerable parts. The bof in Western Europe and Japan mainly use tar combined with heat treated and fired oil – soaked dolomite brick and magnesite dolomite brick. In addition, the fired magnesia dolomite bricks are used as linings in some outside refining furnaces.
Tar combined with dolomite brick: dolomite sand preheat or baking first, average particle size is 8 ~ 30 mm larger particles bake to 300 ~ 400 ℃, less than 1 mm powder preheat to 100 ℃, and then in a certain particle ingredients, add 5 ~ 7% by dehydration of hot asphalt, in 130 ~ 170 ℃ under the condition of stirring, or vibration molding machine pressure. Sometimes also need to be lightly burned heat treatment.
Calcined oil-dipped dolomite brick: compared with tar-combined dolomite brick, the main difference is that the limit particle is relatively fine, generally no more than 10 mm; The amount of binder added is less, generally around 3%, commonly used paraffin, polypropylene as binder. The brick is usually pressed into shape and then burned in a high-temperature tunnel kiln. After burning, the brick is impregnated with vacuum-pressurized bitumen and then burned into oil-impregnated brick.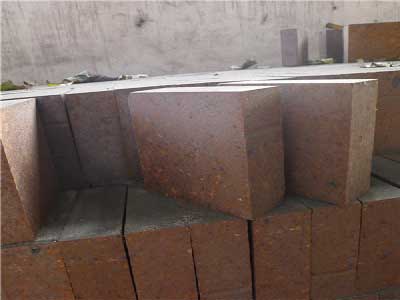 We are a high quality refractory manufacturer, specializing in the production of various refractory products, committed to providing the industry with the best quality services. I plant manufactured refractory products are exported to more than 60 countries and regions in the world, welcome to consult and purchase, we will serve you wholeheartedly.
Leave your requirements about the refractories you need. We will reply you within 24 hours. :