High alumina refractory brick is a alumina content of 48% or more aluminum silicate refractory material. It is made molding and calcining bauxite or other raw materials with high alumina content. The price of high alumina refractory brick is reasonable, the thermal stability is high, the refractoriness is above 1770℃, the slag resistance is good.It is the most widely used high alumina brick. Therefore, the price of high alumina refractory brick directly affects the cost of production.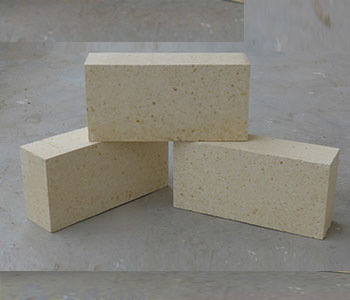 One of the important working properties of high alumina refractory brick is the structural strength at high temperature. This characteristic is often evaluated by the softening deformation temperature under load. Its high temperature creep property is measured to reflect its high temperature structural strength. In general, the firebrick is divided into three grades. Which in turn divide the type of refractory brick into three price tiers.
High alumina refractory brick price advantage
This series of refractory brick has the advantages of low temperature creep, strong erosion resistance and good thermal shock stability. Suitable for large and medium-sized hot air furnace. High alumina brick and clay brick production the process is similar, but the difference is that the proportion of clinker in the ingredients is higher, up to 90 ~ 95%. And the firing temperature is higher.
The refractoriness of high alumina brick is higher than that of clay brick and semi-silicon brick. Up to 1750~1790℃, belongs to high-duty refractory, the higher the refractoriness, the better the performance, the price relative will also up.
Because Al2O3 in high aluminum products is high, there are few impurities and fusible vitreous bodies, its softening temperature under load is higher than that of clay bricks.  However, because mullite crystals do not form reticular tissue, the softening temperature under load is still lower than that of silicon bricks.
Because there is more Al2O3 in high aluminum refractory brick, it can resist the erosion of acidic slag and alkaline slag. And it contains SiO2, the resistance of alkaline slag is weaker than that of acidic slag.
High alumina refractory brick is mainly used for lining blast furnace, hot blast furnace, electric top, blast furnace, reverberatory furnace and rotary kiln. In addition, high aluminum brick is also widely used as open hearth regenerative type lattice brick, pouring system plug head, nozzle brick, etc.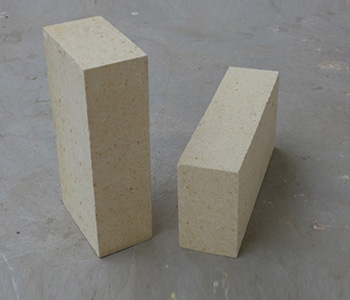 High aluminum refractory brick price reasonable preferential, high quality, is worthy of customer trust high quality refractory products. Welcome to consult and purchase, we will provide you with the most comprehensive service.
rongshengrefractory.com:
Leave your requirements about the refractories you need. We will reply you within 24 hours. :