Carbon brick by coke, anthracite or graphite and tar as raw materials, after mixing, forming, in reducing flame burning to 1450℃ and into a carbon refractory. The mass fraction of carbon is 88% ~ 90%. Can resist the erosion of molten metal and slag, but easy to oxidize. This series of refractory bricks are widely used in phosphoric acid reaction tank, phosphoric acid washing tower lining, phosphoric acid and hydrochloric acid storage tank lining, power plant sulfur removal tower and chimney lining, etc. We are carbon bricks manufacturer, with high temperature tunnel kiln, strong strength, reasonable price, and many customers to achieve friendly relations of cooperation, welcome to consult.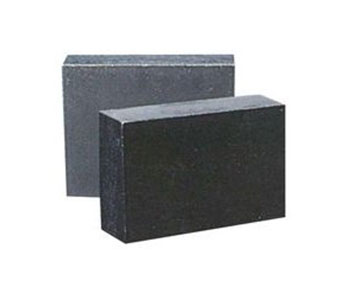 Carbon Bricks Technology Advantages
1. Excellent corrosion resistance: carbon bricks manufacturer adopt the high quality of carbon materials, adding acid corrosion resistance of organic compounds, combined with the production of high tonnage molding friction, high pressure molding, high pressure impregnation and curing process, effectively reduce the porosity of products, improve the density of the products, and products are not acid corrosion.
2. High temperature durability: carbon brick manufacturing structure is very stable, the structure of the products does not change with the temperature change, than the traditional rubber lining has higher high temperature resistance (up to 200 degrees) and wear resistance, with a longer service life.
3. Accurate size: good molding quality, accurate size, and can produce specific products according to user requirements, for the carbon brick excellent masonry provides a reliable guarantee.
The technical requirement of carbon brick is generally ≥92%. Mechanical strength ≥25MPa; Ash content 8% or less. The outline size requirement is strict, the general product must carry on certain mechanical processing treatment. It is a kind of high temperature refractory with carbon material as raw material and proper binder added. Carbon bricks manufacturer production this series of product is made from anthracite, coke and graphite, as well as bitumen, tar and anthracene oil binders. Anthracite has low volatilization and compact structure. When producing carbon brick, it is mostly used as aggregate, metallurgical coke is added and asphalt is used as binder.
The coefficient of expansion of carbon brick is small, and other refractories are far inferior to it. It will not crack when it is cooled at high temperature, which is very necessary for some parts (such as the bottom of the furnace) that are easy to crack and damage, so the bottom of the furnace brick is usually made of carbon bricks. In the arbon bricks manufacturer, they are generally ground into very small size coke (<10 mm) with low ash content, mixed evenly with 16 ~ 18% coal tar, broken to 6 mm at the same time, and then formed under pressure, which also reduces the porosity. Finally, they are roasted in a sealed furnace for several days and nights at 1000℃. The furnace shall be free from air gaps; During calcination, the refractory brick is covered with sand so that it is completely isolated from the air and heated by conduction. High fuel consumption and low production make the bricks slightly more expensive.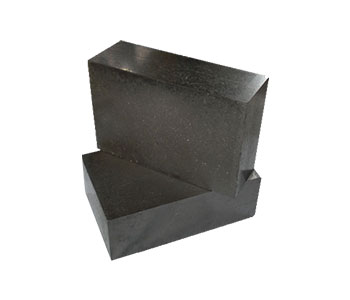 Carbon brick is dark gray, shiny, good burning carbon bricks do not stain hands, with a small hammer hit a clear sound. High refractoriness and softening temperature under load, good thermal shock resistance; It is not wetted by molten slag and molten iron, and almost not corroded by all acid-base salts and organic drugs. It has good slag resistance, stable volume at high temperature, high mechanical strength, good wear resistance and good electrical and thermal conductivity.
Leave your requirements about the refractories you need. We will reply you within 24 hours. :