After the converter is tapped, an oxygen lance is used to spray nitrogen to evenly spray the remaining slag containing a certain amount of MgO onto the furnace wall to achieve the role of protective lining and can greatly improve the life of the converter. The slag is required to have a suitable viscosity and refractoriness. The general slag cannot be directly splashed to protect the furnace. Adding an appropriate amount of lightly burned magnesium balls to the slag is the most effective method to achieve this purpose. To increase the content of MgO in the slag.
Lightly burned magnesia pellets are made by using lightly burned magnesium powder as the main raw material, adding water and binding agent at the same time, mixing and mixing to form balls and drying, which reacts quickly with slag, has good slag adjustment effect, improves the melting point and viscosity of the slag, is slag making and splashing The ideal product for slag.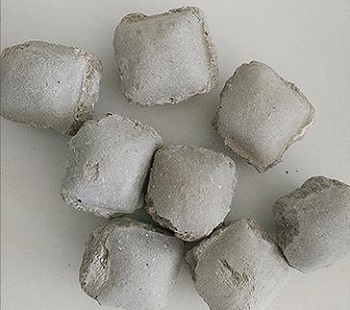 Light Burned Magnesia Pellets Physicochemical Indexes
| | | | | |
| --- | --- | --- | --- | --- |
| MgO, % | Burn down%, ≤ | Bulk density g/cm3 | Residual moisture%≤ | grain size, mm |
| 70±2% | 25 | 1.8~2.0 | 2 | 30~60 |
| 65±1% | 30±2 | 1.8~2.0 | 3 | 30~60 |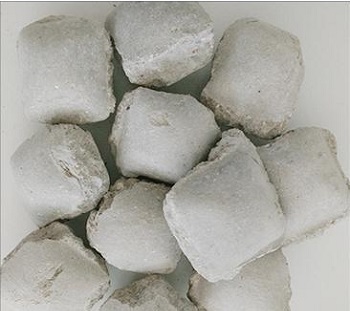 Zhengzhou Rongsheng Kiln Refractory Co.,Ltd main products are all kinds of shaped, unshaped refractories and metallurgical auxiliary materials, which are widely used in building materials, metallurgy, nonferrous metals, chemical industry, electric power and other industries. The company has the high temperature tunnel kiln production line, the product sells well at home and abroad, receives the customer the widespread high praise, if has the need, invites the consultation!
Leave your requirements about the refractories you need. We will reply you within 24 hours. :