High nitrogen composite alloys belong to the field of metal materials and special alloys. Silicon is used to maximize the nitrogen content, and vanadium and niobium are used to maximize the fusion of nitrogen with steel. The performance is stable, the nitrogen content is increased, and the cost per ton can be effectively reduced.
High nitrogen composite alloys are widely used in high-strength low-alloy steels, which can simultaneously perform effective micro-alloying of vanadium and nitrogen, promote the precipitation of carbon, vanadium, and nitrogen compounds in steel, and more effectively play the role of settlement strengthening and grain refinement. It can improve the comprehensive mechanical properties of steel such as strength, toughness, ductility and thermal fatigue resistance, and make the steel have good weldability, which plays a very important role in steel-making.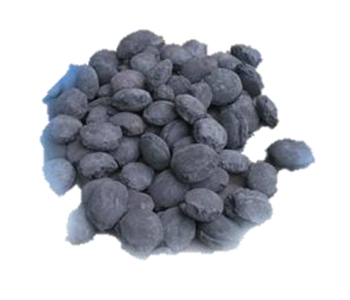 High Nitrogen Composite Alloy Physicochemical Indexes
| | | | | | | | |
| --- | --- | --- | --- | --- | --- | --- | --- |
| Composition | N | Si | V | P | S | C | Fe |
| Content (%) | 26~33 | 38~45 | <15 | <0.1 | <0.02 | <0.8 | surplus |
Zhengzhou Rongsheng Kiln Refractory Co.,Ltd main products are all kinds of shaped, unshaped refractories and metallurgical auxiliary materials, which are widely used in building materials, metallurgy, nonferrous metals, chemical industry, electric power and other industries. The company has the high temperature tunnel kiln production line, the product sells well at home and abroad, receives the customer the widespread high praise, if has the need, invites the consultation!
Leave your requirements about the refractories you need. We will reply you within 24 hours. :