Aluminum-Iron Alloy Introduction
The aluminum-iron alloy is a molten block in which iron and aluminum are simultaneously melt-mixed and injected into the mold to form an alloy state. Adding iron increases the specific gravity of aluminum, prolongs the time of aluminum and iron in molten steel, and improves the deoxidizing ability and the yield of aluminum.
The range of aluminum content in the alloy is adapted to the amount of aluminum used in stainless steel, so that the deoxidized steel has better performance. Wide application range and good performance.
Aluminum-iron alloy mainly has high resistivity, low density, high hardness, good wear resistance, good vibration and impact resistance.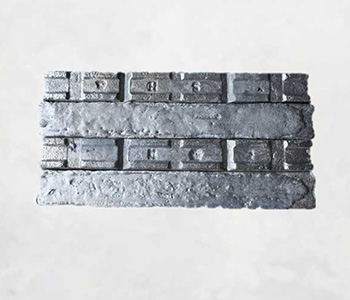 Parameter Index of Aluminum-Iron Alloy
| | | | |
| --- | --- | --- | --- |
| Designation | · Marks | Bases % | ChCharacteristics |
| Aluminum-Iron Alloy | AlFe5 | Fe(4-6) | Aloe fragilis |
| Aluminum-Iron Alloy | AlFe10 | Fe(9-11) | Aloe fragilis |
| Aluminum-Iron Alloy | AlFe20 | Fe(18-22) | Aloe fragilis |
Zhengzhou Rongsheng Kiln Refractory Co.,Ltd main products are all kinds of shaped, unshaped refractories and metallurgical auxiliary materials, which are widely used in building materials, metallurgy, nonferrous metals, chemical industry, electric power and other industries. The company has the high temperature tunnel kiln production line, the product sells well at home and abroad, receives the customer the widespread high praise, if has the need, invites the consultation!
Leave your requirements about the refractories you need. We will reply you within 24 hours. :