In general, waste incinerators can be divided into municipal household waste incinerators, batch incinerators, grate incinerators, waste pyrolysis gasification incinerators, fluidized bed incinerators, rotary kiln industrial waste incinerators, and grate incinerators. I plant specializing in the production of a variety of incinerator high quality refractory material, quality is stable and reliable, welcome to consult.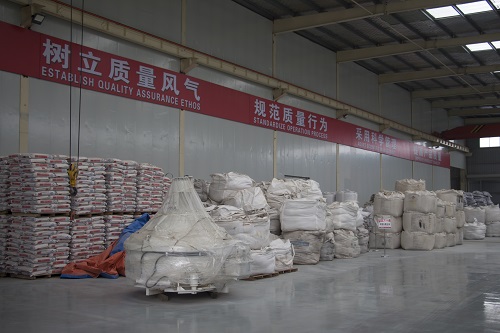 The refractories for incinerators can be divided into two categories: refractory brick and refractory castable. The refractory brick is mainly made of clay brick, high alumina brick and silicon carbide brick. Refractory castables are mainly clay, high aluminum plastic and clay, silicon carbide refractory castables. Due to the high erosion performance of waste incinerators, the use of refractory castables is constantly evolving, and the use of silicon carbide castables and phosphate combined high aluminum castables is gradually increasing. Because these two kinds of refractory castable have good wear resistance.
The high quality refractory material used in waste incinerator can be used at 1200℃~1400℃. When burning, the gas has a strong corrosion resistance to the material, and the furnace bottom, propeller, side wall wear and impact performance is very large. So, in the choice of lining will also have to constantly upgrade.
The refractory material used in waste incinerator requires high strength and strong wear resistance to resist wear and strong airflow. It must also have acid resistance and stability to resist acid attack. Moreover, thermal shock performance is also an important factor that cannot be ignored.
The high quality refractory material used in refuse incinerator should have erosion performance to prevent the lining material from cracking. This series of refractory materials also choose heat insulation materials, according to different circumstances, choose light heat insulation materials more suitable for each part of the material.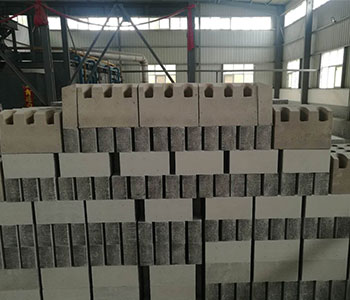 In short, when choosing refractory materials, most people will choose clay brick, high aluminum brick, SiC brick, refractory castable and refractory plastic, etc. If it is the mobile bed part of the incinerator, wear – resistant, alkali – resistant material should be used. If it is a rotary incinerator, the continuous rotation of waste will cause constant changes in temperature. In this case, wear resistant and thermal shock resistant products will be needed, most of which will be made of clay bricks, high aluminum bricks, SiC firebricks, SiC castables, etc.
Leave your requirements about the refractories you need. We will reply you within 24 hours. :